The fact that the iPhone 4 and other devices using iOS4 have been effectively jailbroken, had forced Apple to come up with a statement that they are working on fixing the vulnerabilities in the OS and that the patch would be included in the next update. Well, that update or iOS4.0.2 is finally here and you can download it from iTunes.
This new iOS4.0.2 update will affect the Apple iPhone and iPod Touch, two of the devices which were already jailbroken.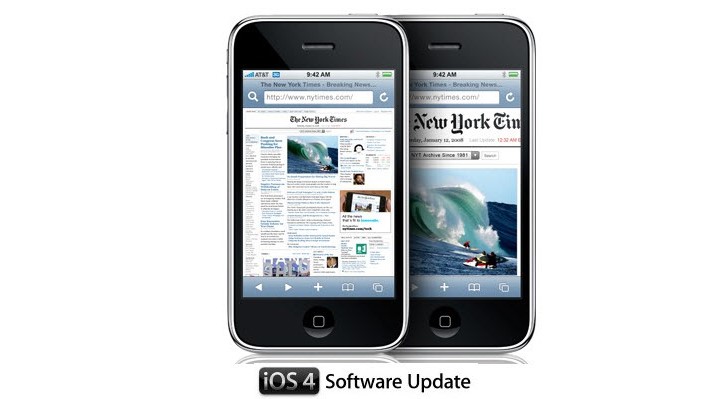 What's new with iOS4.0.2 Firmware update
FreeType, which was available for iOS2.0 through 4.0.1 for the iPhone and iOS2.1 through 4.0 for the iPod Touch (only second generation or later devices). This will affect your device when you are viewing a PDF which has malicious fonts embedded in it. There is a stack buffer overflow which exists in how FreeType handles CFF opcodes.
IOSurface, which is available for the same type of devices and operating systems as mentioned above. This prevents malicious code from giving you system privileges. This basically fixes the integer overflow which exists in IOSurface properties and allows malicious code to gain system privileges. This patch puts an end to that by improving bounds checking.
There is absolutely no doubt that this update is targeted at the recent JailbreakMe hack, which allowed you to jailbreak your iDevice by downloading and opening a PDF file which had code hidden inside fonts. The general description of the update on the Apple website indicates that it specifically prevents the PDF file from executing such code.
So probably for the sake of safety, you should go for this update. After all similar PDF files can also hack into your system and pass out sensitive data from it, without your knowledge or consent, to remote servers which are very difficult to trace.
But then if you download this patch, probably you will not be able to use JailbreakMe to get rid of app restrictions put in place by Apple. But one thing is for sure, hackers are surely back at the drawing board to chalk out their next move to jailbreak the iOS devices and bypass the latest update!