Reading a book faster can sometimes be useful and a waste of time. Take for instance that you are reading a novel, which is read for more than mere comprehension. You will definitely miss out tiny details if you decide to read it quickly on your first try.
There are techniques one can use to read faster. The only technique, I believe, for faster reading is to read a lot, slowly. Here is a really well-designed speed reading test from Staples to help you with your reading skills and to find out the number of words you can read per minute.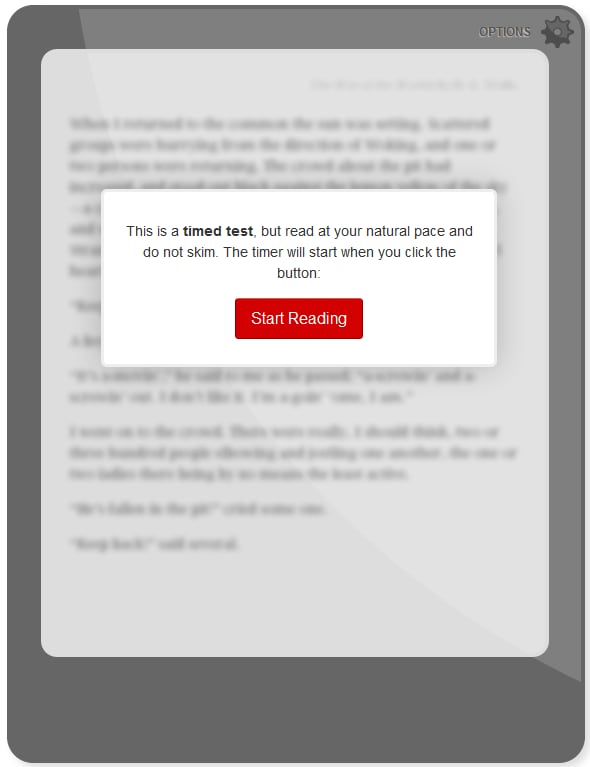 Visit Staples to Start Your Reading Test!
Click on Start Reading to take the reading test. Once you are done reading the entire page, hit the Finished button. Staples is different than most of the speed reading tools you see online. How?
After you have finished reading, the next page has questions related to what you have just read. You can't skip through the paragraph, or blindly rush through the text. You have to read and understand the story, and answer the questions correctly, to find out your reading score.
I was able to read 330 WPM (Words Per Minute), although I failed to answer one question out of three. After taking a retest, reading slowly and answering all the questions right, my reading speed came down to 280 WPM!
How about you? What is your average reading speed? Let me know through your comments below!