Trading can be a good way to make money on the side. However, it can also be extremely confusing. One of the most popular trading options are CFDs (Contracts for Differences). CFDs are a product that can be used to speculate on a market's future price direction. When trading them, you don't actually own the CFD's underlying asset, which means you can go long or short, taking advantage of fluctuating markets.
This post will explore this topic in more detail, offering an extensive go-to guide for trading CFDs on the DAX index.
DAX Index
If you're interested in trading CFDs, then the first thing you need to know is what the DAX index is. The DAX 40 index, formerly known as the DAX 30, tracks the performance of Germany's 30 largest companies. The two main things tracked are order book volume and market capitalization. DAX 40 is Germany's equivalent of the Dow Jones Industrial Average, traded by the New York Stock Exchange. DAX is one of the most popular indices in the world. The primary reason for its popularity is the fact that it offers fantastic liquidity. It's also very easy to buy (or sell) positions on it.  You will find all of the companies listed on DAX 40 below.
DAX Companies
Airbus SE (AIR:GR)*

Adidas AG (ADS:GR)

Allianz SE (ALV:GR)

BASF SE (BAS:GR)

Bayer AG (BAYN:GR)

Beiersdorf AG (BEI:GR)

Bayerische Motoren Werke AG (BMW:GR)

Brenntag SE (BNR:GR)*

Continental AG (CON:GR)

Covestro AG (1COV:GR)

Daimler AG (DAI:GR)

Delivery Hero SE (DHER:GE)

Deutsche Boerse AG (DB1:GR)

Deutsche Bank AG (DBK:GR)

Deutsche Post AG (DPW:GR)

Deutsche Telekom AG (DTE:GR)

E.ON SE (EOAN:GR)

Fresenius Medical Care AG & Co. KGaA (FME.GR)

Fresenius SE & Co. KGaA (FRE:GR)

HeidelbergCement AG (HEI:GR)

HelloFresh SE (HFG:GR)*

Henkel AG & Co. KGaA (HEN3:GR)

Infineon Technologies AG (IFX:GR)

Linde PLC (LIN:GR)

Merck KGaA (MRK:GR)

MTU Aero Engines AG (MTX:GR)

Muenchener Rueckversicherungs-Gesellschaft AG in Muenchen (MUV2:GR)

Porsche Automobil Holding (PAH3:GR)*

Puma SE (PUM:GR)*

Qiagen N.V. (QIA:GR)*

RWE AG (RWE:GR)

SAP SE (SAP:GR)

Sartorius AG Vz (SRT3:GR)*

Siemens AG (SIE:GR)

Siemens Energy AG (ENR:GR)

Siemens Healthineers AG (SHL:GR)*

Symrise AG (SY1:GR)*

Vonovia SE (VNA:GR)

Volkswagen AG (VOW3:GR)

Zalando SE (ZAL:GR)*
CFDs
CFD trading is, as mentioned already, an extremely popular form of trading. It is important to make clear, however, when you invest in funds or stocks you do not own the item's underlying asset. This is in contrast to share dealing and ETF investing, where you do own the underlying market. Instead of owning the underlying market with CFDs, you buy or sell the contract for a difference. It is essential that you educate yourself about what CFDs are before you start trading them as you won't be able to make effective and reason-based decisions otherwise. If you encounter any problems or difficulties, then you can always reach out to an online investment firm. There are many such companies operating. These firms will give you advice for a small charge.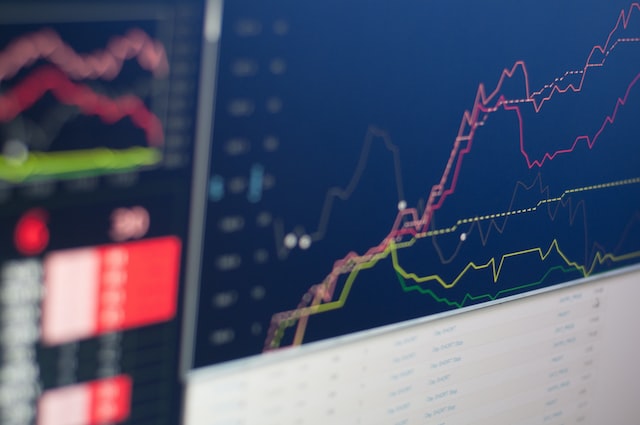 Trading CFDs on DAX 40
What do you want to invest in?
The first thing you need to do if you want to trade on the DAX 40 index is to figure out what it is that you want to trade in. You can see the companies listed on the index above. These companies are updated and change sometimes. In addition to finding something that you want to invest in you also need to find a reliable platform to use. There are many different trading platforms available for you to use online. Spend some time doing research and figuring out which one that appeals most to you. Weigh up the pros and cons of different platforms before registering an account.
The next step is to create a trading plan. This is the most difficult thing you'll have to do. Unless you have experience in trading it's likely something you'll struggle with. Again, you can reach out to a professional trading organization and ask for their advice. If you want to trade but have no experience whatsoever, you could actually hire somebody to trade for you. Hiring somebody to trade on your behalf will help you to save time, however, you will have to pay for their services.
If you're going to go ahead and trade independently, then once you've found a platform and know what you want to trade, and after you have created a strategy, go ahead and open a live account on the platform that you've chosen. You can open two different types of accounts on trading platforms: demo accounts and live accounts. Demo accounts are for beginners. You still get to use all of the features available on demo accounts on live accounts though.
Demo trading is a fantastic way to improve your skills as a trader. It's something that's overlooked by a lot of amateur traders. Rather than demo trading, they watch videos and learn to read charts. While these things can indeed help you to become a better trader, demo trading will help you to learn how markets actually perform. It's all good and well to learn the theory behind trading but if you do not make an effort to learn the practical aspects of it too, then you could end up making mistakes when it comes to actually executing trades, especially in a fluctuating market.
Finally, and once you've completed every other step here, you can go ahead and execute a trade. The execution of a trade is not something you should do without proper planning and thought. You need to be sure that you are making a good decision. Ensure that you research all stocks and shares before purchasing and trading them. This is so that you do not make any errors in judgment. An error in judgment could cost you a lot of money. There are lots of forums and chat rooms you can use to get independent advice about trading. Use one if you're struggling with making trade decisions.
CFD trading on the DAX 40 index can be very profitable. If it's something you are interested in doing then consider all of the information here in this post. Reading through and then implementing the tips given here will help you to become a better trader.