February truly is the month of love, and the developer Rovio knows how to raise money on this occasion with its money-spinner game: Angry Birds. The new version of the very popular Angry Birds Valentine Day is now available for download on the iOS (paid) and the Android marketplace (free).
The Angry Birds game has been in the forefront of our minds, well, at least my mind for over a year. When I received the update of the game, I was immersed into the fanciful feast of the bird-flinging action balanced with the red hearts and puffy clouds on the background.
As always, the game runs flawlessly and the graphics are simply beautiful. The 15 love-filled levels took me around an hour to complete — although I failed to collect the golden eggs. Anyone knows where are the golden eggs hidden?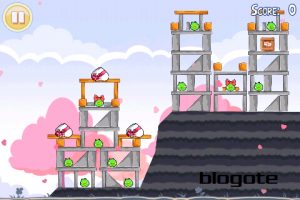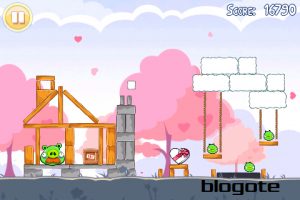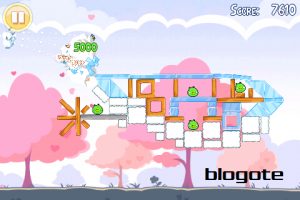 Angry Birds special edition is available for both iOS and Android platform. The Android version of the Angry Birds game, which is free to download, is ad-supported whilst the iPhone and iPod touch version costs $0.99.
Apple iPad users can buy the valentine special Angry birds game at $1.99 in the App Store.