The Apple iPhone 4 is here and there's something for everyone in it. In fact the ridiculously feature packed and stylish phone is a bit too hot to handle even for boys who know their toys!
And yes, Steve Jobs has just has certainly provided some serious competition to even Megan Fox, in the form of this uber-cool phone and in doing so, has also accidentally upped the gay-quotient of the phone quite considerably.
This brings us to the question: Is Steve Jobs gay for making the iPhone 4?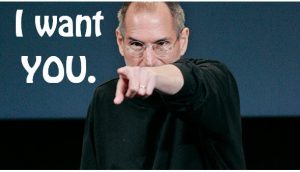 Let's face it, any gadget that is capable of taking the top spot or close to it, on a list of fantasies for a man, is well, not just a gadget. And, this is one gadget you would not mind being marooned on an island with!
Its not just the new iOS4 that can make men want to begin and end their day with the iPhone, there's just a tad few more titillating aspects that will have men jumping through hoops and bending over backwards to get their hands on this piece of hardware…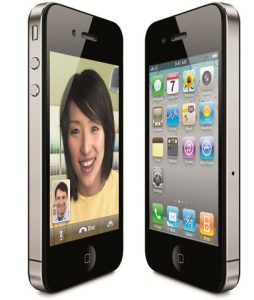 Okay so, the phone itself is thinner than all iPhone models before it, but 'performs better and lasts longer (40% more battery life than the 3GS)' at the same time. Make what you will of that, undertones and the works included!
Then, there are the apps to appease the LGBT community. And though there are several at the App Store but some stand out more prominently than others. They are:
The Edge Gay news reader, which delivers all LGBT related news, views, videos and pictures along with directories of gay-friendly businesses from all around the world, in a one-of-a-kind package. Of course, our friend, Mr. Jobs has been kind enough to keep this app free!
'Mr. Right or Mr. Tonight(!)' can be found with the help of the Grindr app, allocation based social networking tool. And, surprise, surprise, this one too is free for download! Unless finding 100 guys in your area will not be enough and you need 200, for which you can get the Grindr X for $2.99, that is.
And the hits just keep on coming (pun may or may not be intended) on GIRL or Gay Internet Radio Live, before things seem out of context. Then there are apps such as Gay Cities and My Gay Agenda, which make you wonder whether, the gay patronizing has gone a bit too far. Has it now, Mr. Jobs?
While Mr. Jobs in his usual holier-than-thou style is expected to quickly move behind his 'something for everyone' shield, we daresay that here is one heck of a gay icon for 2010. The phone, that is, and certainly not the man (oh, the thoughts some of you have!).
But the gaiety comes to a grinding halt (or does it?) for straight porn lovers, because Jobs has ensured that all apps which can make a straight man weak in the knees are not available for the iPhone4. Jobs giveth, Jobs taketh away!
At the same time apps such as Grindr cannot be used for 'hooking up'! So, even if this is viewed as homophobic, the truth is that the most rabidly homophobic people have been found to be gay. So, Steve Jobs is in a soup whichever way you look at it, with the new iPhone (errm..GuyPhone???) 4!