According to the users complain stretching all over the internet forums, Google's popular free hosting site, Blogspot, has been blocked in India. From the past few days, Google's blogspot domains are not accessible in India and the blogger users are blaming the Indian government for it is the brain behind this monopoly.
While I am not sure if this is a deliberate attempt from the Indian Government to scuttle the freedom of speech of blogspot users, but some users have mentioned that blogspot blogs fails to load on the Airtel, BSNL, Tikona and Idea connection."Government of India is experimenting with some limited access to the internet," says v8, a forum member who is enraged by the blocking of blogspot sites.
The only source of information available is the Google's Help Forum and the tweets on the Twitter website. However, I am able to access blogspot blogs on my Tata indicom connection, although my connection has been acting up lately. Anyone facing similar issues?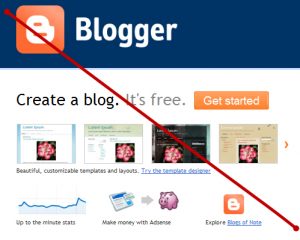 Another tweet mentions that blogspot sites are working fine on BSNL connection, but when trying to access from the Airtel broadband connection, it goes haywire — throwing out "connection has timed out" error.
Airtel is blocking *.blogspot.com sites. All accessible from BSNL. The fact that Airtel denies that there's a problem proves that there is blocking of blogspot sites.