Why does your windows computer slow down after a couple of years? This is because you have a whole lot of applications installed, less hard disk space, and the overall specs of your system is mediocre or below bare minimum. The Windows XP computer I had been using for four years was really slow and lagging, and the main reason was the RAM (512MB).
Playing audio or video files while opening applications and switching between the two was not easy. The computer could freeze and crash applications. For this reason, I had to stop using Windows Media Player. Now, I have installed these two MP3 players that take up very less memory space and works perfectly on a slow computer.
Audio Player 1: 1by1 MP3 Player:
First thing you will notice after launching 1by1 MP3 player is that it's really fast. The song directories can be imported and added to this player in no time. Once you are done with the installation process, launch the player and try to play songs one after the other. There's no lag, and it takes up very little amount of memory that you don't have to think twice while multitasking.
I'd like to add that the interface of 1by1 player reminds me of Notepad. The main window panel contains all the songs while the left panel helps you navigate through different drives while your MP3 files are located. Like any other audio player, you can minimize it and resume your other applications.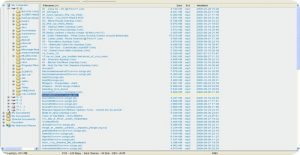 There is an audio enhancer which acts like a woofer where you can level the quality of the song. You can select the songs directory and play music instantly — eliminating the need to create an MP3 playlist. Other features of 1by1 includes Winamp support and tree navigation.
I have been using 1by1 freeware player for around 3 months as it helps me listen to my favorite music songs on my slow PC. 1by1 lite MP3 player is available for Windows and Linux and can be can be downloaded from here!
Audio Player 2: Foober MP3 Player:
Foobar is an easy-to-use audio and Mp3 file player available only for Windows computer. Both the players 1by1 and Foobar consumes almost same amount of low memory.
But Foobar lite supports many file formats and also comes with music tagging ability (to neatly create playlists of your favorite songs) and a few features unseen in most of the simple audio mp3 players (also Supports AAC,Wav and opening of Flac file). As usual, this little utility is free to download and supports Windows OS including Windows XP,Windows Vista and 2003.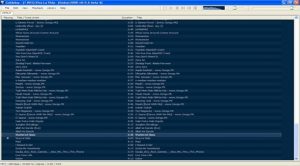 Cell phone users can also download KDE payer on their devices, and if you are looking for more lite yet stylish MP3 players, I'd suggest you to check out  Xion audio player  for Windows.