A good laptop is always worth discussing and so here is the news about two new gems from HP. The company continues to expand its Envy line of laptops with these new offerings: the HP Envy 14 Beats and the HP Envy 17 3D. It may not seem too long since the original Envy 14 and 17 laptops hit the market, but HP is already with new versions of both. Let's find out more about them.
Envy 14 Beats has a black and red design, which sets it apart from the rest of the Envy lineup. The backlit (red) keyboard looks uber-cool. The USP of this laptop is its high-end audio rendering capability (hence the name 'Beats') and the Beats headphones come as a part of the package.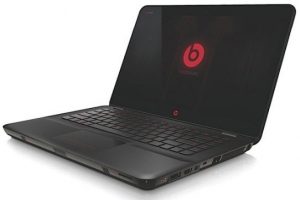 But still at $1249, this laptop is bit too pricey, even for the most ardent Dr. Dre fans (you remember the collaboration between Dr. Dre and HP for these Beats products right?).
And Envy 17 laptop was already in a pretty shape. But HP will give you a reason to smile with the laptop which is now powered by AMD's 3D technology and has a 17.3 inch Ultra BrightView display, capable of rendering 3D images.
To support 3D video and gaming, it will ship with active shutter glasses. But the biggest news is that it will support 3D Blu-ray discs! So, get ready to watch Avatar and other titles without having to visit 3D theaters. Previews of the Envy 17, particularly the 3D content, have been really positive and even though the Envy 17 3D will be priced upwards of $2000, it should be a laptop worth a buy.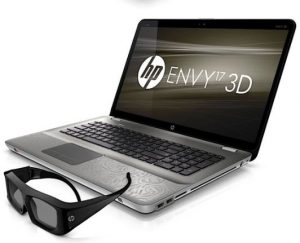 HP has also stated that a lot of work has been put in to improve viewing angles, something which is critical for 3D content.
But these high end multimedia laptops are not the only newsmakers from HP right now. The company has also unveiled an improved dm3 Pavilion at $549, which has the new CoolSense technology at its heart, for faster cooling of the chassis.
Let's hope that the good stuff keeps coming from HP!