On a regular basis, Google's YouTube comes up with many nifty features that keeps it much more interesting and entertaining for the web users. And now, another recently added feature is the 'Youtube leanback' that plays videos automatically while you lean on your couch.
This latest addition lets user to watch videos automatically without having to use the mouse, i.e., with YouTube Leanback, you can look into your personalized feeds videos, one video after the other. All the videos are in full screen, HD quality mode that plays automatically.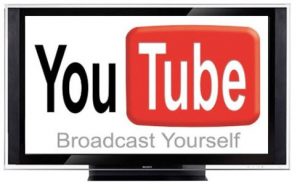 Videos shared by your friends on Facebook, twitter, Orkut or Google reader can be browsed by connecting your account on Youtube. No advertisements on the videos as of now. But how long can they resist? 
 Anyway, Check out the video..
More on YouTube.com Leanback [Video]
Accessing Youtube Leanback
Head over to the url — Youtube.com/Leanback. Use the arrow keys to navigate through the videos.