Due to cut throat competition the handset manufacturers all over the world are introducing their cheapest ever cell phones in order to attract the users of all class and demographics. There is no dearth of affordable handsets in the market but here we are bringing for you the list of the cheapest cell phones ever.
Gone are the days when mobile phones were considered to be the prized possession of the rich class. Earlier the mobile phones were known to be a piece of a luxury item and were beyond the reach of a common man.
Slowly and gradually the technological advancement and the flooding of the large number of handset manufacturers in the market has decreased the prices of mobiles considerably, and increased their functionality. For example, today phones come with cameras, and they are competitive enough to be compared to digital cameras.
Moreover the cell phones of today have become a piece of necessity for the people all over the globe.
So just have a look at their price and you will not believe them at the first sight. Here are the worlds cheapest cell phones ever! Now these phones might not be the slimmest phones around, but they are surprisingly in the league of world's smallest phones.
Hop 1800: This mobile phone with a price tag of $10 bags the title of being the cheapest cell phone till date. Introduced by Hop-On, the company which develops and markets the wireless phones also calls Hop 1800 as "Anti-iPhone" isn't that interesting.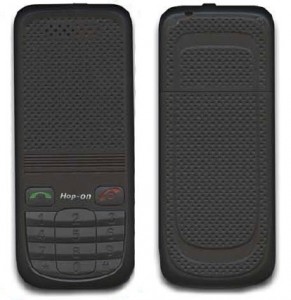 This phone does not have any display, video or multimedia features but you can talk to your loved ones with it. Its battery offers 4 hours of talk time and 150 hours of standby time. Moreover if you will return this phone for the purpose of recycling then the company offers you a rebate of $5 , so effectively this costs you only $5, which is even less as compared to your delicious hamburger.
Vodafone 150: The handset announced at the MWC in Barcelona this year comes, with a price tag of only $15. Manufactured by Chinese Vendor TCL, Vodafone 150 is a decent looking handset and is loaded with variety of features.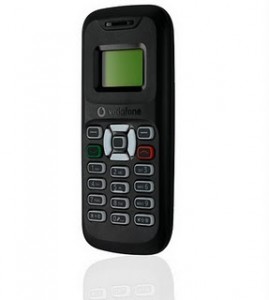 The list includes 1 inches of monochrome display, alarm clock, calculator, currency converter, dual band GSM, polyphonic ring tones, built in torch, voice call, SMS and 2 embedded games. What else can you expect from a handset prized at $15?
Vodafone 250: Along with its 150 model, Vodafone also launched its 250 model at the MWC in Barcelona which lies in the list of the cheapest cell phones ever with a price tag of $20. The handset has screen of 1.45 inches in size.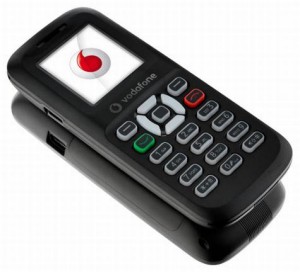 Besides all the features of its 150 model it also includes wallpapers and FM radio. So that 5 extra bucks for bigger screen and additional features.
Nokia 1202: This mobile phone from Nokia can be all yours for just $34 and its most impressive feature is its flashlight. This phone is also very innovative as it can be shared by 5 people due to its 5 separate notebooks.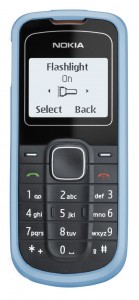 Good Battery backup and loud ringtones is also an added advantage of the handset.
So now even if you will miss any one of these handsets, it will not hit you hard on your pockets.