The hotel business is a tough one. There are so many hotels out there that making yours stand out from the crowd in the best way possible is important for its success.  Doing that, however, isn't always easy. There are so many different factors to take into consideration that it can seem difficult to know where to start. As obvious as it may seem – one of the key ways to do this is to market it the right way. By making your hotel visible and attractive to the right people you've already won have the battle. And there are some tips that can help you properly advertise your hotel business and get more guests.
1. Plan It Out
Just like with anything else, having a plan is always a good idea. When developing a hotel marketing plan you can either do it completely on your own, find online recourses that can guide you along the way, or hire someone else to do it. The option you choose should depend on your personal experience with marketing, your budget, as well as your available time. Of course, every hotel is different so it's important to cater to the specific needs and goals of your business. That said there are some general things you need to consider when creating the plan. For starters, think about your target audience, define the goals you want to achieve, research similar companies and their marketing methods, and always have a plan B. One of the more important things to consider is the average type of customer you get, how much your revenue per person is, and what the customers are most likely to spend their money on besides their rooms. Once you've researched this information you can start developing the plan in more detail.
2. Use The Right Tech And Tools
There are plenty of different marketing options out there, and most of them have ready-made tools that make the process easier. Whether you're looking for email marketing tools, app builders, or even online appointment scheduling software – chances are that you'll find what you need. When choosing the tools you'll use, try to think about your target audience, what kind of message you want to get across, and how you want them to feel when interacting with the tools. More than that though, you need to consider which option is the most worth it at its price, in relation to the expected outcome you're looking for. In addition, you want to consider who will be in charge of the campaign. If it is you or one of your employees, you want to ensure that the tech solutions you pick are user and beginner-friendly. On the other hand, if you're hiring professionals, they should be able to advise you on which tools would work best for your situation.
3. Be Active On Social Media
Being on social media is probably the easiest thing to do in order to get your hotel more exposure, but it's also the hardest. It's easy because there are so many options out there that all you have to do is choose one or two of different social networks and voila, you're good to go. For hotels, Instagram might be a good option since it will allow you to showcase all the different experiences guests can expect when they come to stay at your establishment. The hard part is actually creating a worthwhile post and finding the time to do it on a daily basis. If you have someone dedicated to this specific task it can work out well, but if not – prepare to dedicate at least half an hour every day just for social media updates. It's important that you have a consistent posting schedule and a content editorial calendar, as well as make sure to respond to your guest's comments and questions.
4. Build A User-Friendly Website
A user-friendly website is more than just a site that looks pretty. You want to make your website and pages easily navigable and accessible, and make sure they always show up on the first page after someone types in relevant keywords in their browser. Your website should also give the user all the needed information in an easy-to-understand way, and of course – provide them with a call to action. You also want to ensure that your website is mobile-friendly since more than half of internet users are accessing it on their smartphones or tablets. This means that you'll need pages that load fast and are easily read and navigated on a smaller screen.
5. Great Incentives
One way to attract customers is by giving them incentives. This can be anything from offering discounts for the first bookings, free meals or drinks, discounted rates if they book for a longer period of time, etc. Basically, you can use pretty much any type of incentive that will make your potential guest take an action in regards to booking. The best thing about incentives is that not only will they attract bookings, but guests who receive them will also be more likely to leave a good review. Of course, you want to make sure you're still turning a profit with these incentives as well. Another thing to keep in mind is that prices that seem too low can sometimes deter potential guests instead of drawing them in. Finding the right balance of great but still reasonable prices will help you get more bookings, without deterring guests.
6. Set A High Service Standard
There's no denying that technology has changed the way we do things in a groundbreaking way. While that's true, there's still something to be said about word of mouth. By ensuring you have high service standards for everyone – from the manager to the front desk, and across all of your employees, you give off the impression that you're a serious business and that people can rely on you – all while providing excellent service. This will build trust and ensure that they'll keep coming back for more. It is also important that your employees are well-trained in order to deliver great customer service. You want them to be personable, knowledgeable, and reliable.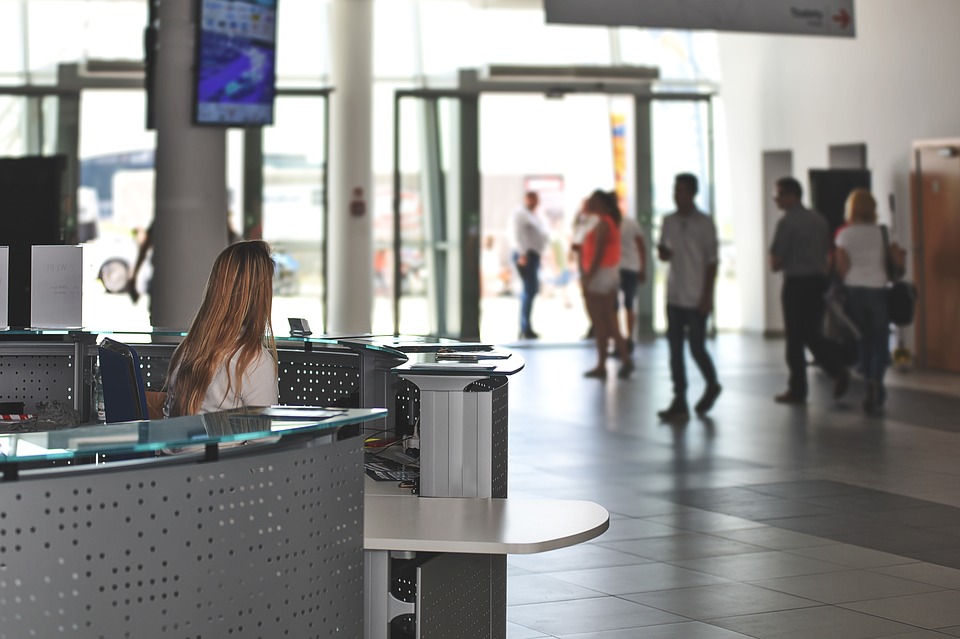 As you can see, there are many ways to get the word out about your hotel, and while some of them require more effort than others – they all work well in their own way. Of course, it's always better to have cross-channel marketing since that will always be effective. However, you want to make sure that all your bases are covered and create a good plan to start with before doing anything else.