In an increasingly competitive industry such as tax preparation, an effective marketing strategy stands as an important pillar for success. From reaching out to prospective clientele and retaining your existing client base, marketing your business appropriately becomes vital to your business's growth and prosperity. To make your tax preparation business stand out from the crowd, you need to employ strategic initiatives that not only display your proficiency and reliability in the field but also ensure that clients recognize your brand's value. In this article, we will delve into four key strategies to successfully market your tax preparation business.
Employ Professional Branding Practices
Your brand is the face of your business; it communicates your business's values, assures quality to your clients, and distinguishes you from competitors. Professional branding involves selecting a logo that clearly and accurately translates your brand message, along with creating a professional website that is easily navigable. Incorporating digital signage solutions in your office space can be a stepping stone to augment brand value and make a lasting impression.
Branding isn't confined to your logo and storefront—every piece of communication that comes from your firm should reflect the personality and professionalism of your business. For instance, using custom-made client tax return envelopes that feature your logo and slogan can serve as a means of advertisement and is a practice that is likely to impress your clients and build brand recall.
It is essential your clients view your taxation firm as a symbol of competence, trust, and consistent value. Simply put, strong branding can attract potential clients and give your existing clients confidence in their choice. Moreover, professional branding gives your business a competitive edge in an increasingly saturated market and helps foster a robust relationship with your clients—a vital aspect of any thriving tax preparation business.
Focus on Excellent Customer Service
In the world of tax preparation, customer service is critical. The complex world of taxes and finance can be intimidating and daunting to many clients. By providing excellent customer service, explaining complex tax issues in simple terms, and offering your clients peace of mind, you can set your firm apart from the competition.
Training your staff to create a friendly yet professional environment for your clients is paramount. You want to make sure that every interaction clients have with your firm leaves them feeling supported and confident in your services. This can lead to positive word-of-mouth, and consequently, more business.
Maximize Digital Marketing Opportunities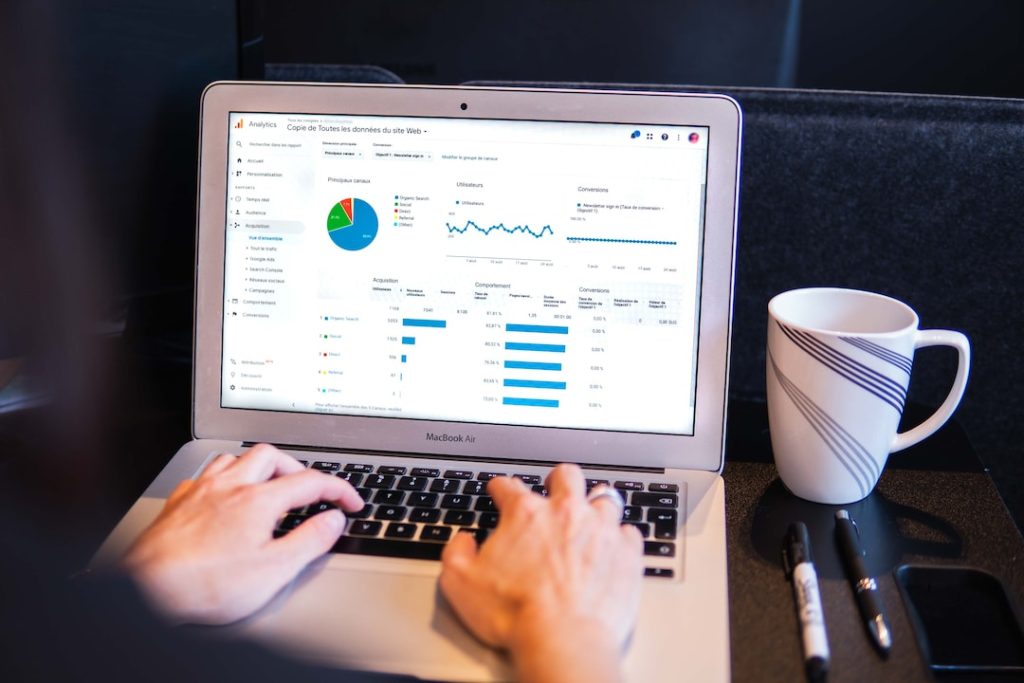 Advancements in technology and the digital sphere have reshaped the scenario of business marketing. Building a profound online presence through the development of a professional business website and consistent activities over various social media platforms can significantly increase your market reach.
Content marketing, in particular, is a strategic marketing approach focused on creating and distributing valuable, relevant, and consistent content to attract and retain a clearly defined audience. For example, you might start a blog on your website where you explain complex tax codes or offer advice for filing returns. This will not only help in driving traffic to your website but would also help in establishing your firm as a useful resource for clients.
Lastly, optimizing your website for search engines (SEO) is another essential step in harnessing the power of digital marketing. SEO can massively boost your business's visibility on popular search engines, thus helping you attract more clients.
Develop a Referral Program
A referral program benefits both the existing clients and the business. By offering your current clients a discount or perk for each person they refer to your business that becomes a client, you're essentially turning your existing client base into a sales team. It's a low-cost method of attracting new business, and it works because people trust the recommendations of their friends and family.
Design the referral program so it's easy for clients to participate. Remember that the key idea is to incentivize clients to refer to their friends, family, and coworkers to your tax preparation services; the process needs to be uncomplicated and the perks substantial for the strategy to be effective.
Overall, marketing your tax preparation business effectively requires sound strategy and implementable plans. Bolstering your professional branding efforts, customer service, making use of digital marketing, and creating a referral program can be key stepping stones in robustly marketing your tax preparation business. By employing these strategies, you can garner a leading edge in the market, enhance your client base, and boost your overall return on investment.
Article