Is it possible to view someone's phone screen on your device? Yes, now it is possible to access someone else's mobile screen remotely. Everybody has their own reasons for viewing someone else's phone screen. As you know, we are living in a century where almost 80 per cent of people have their own cell phone. Even kids have their own phones, and they spend time on Mobile screens. Parents whose kids have phones want to view their mobile screens because, on mobile phones, all kinds of Content is easily available, like porn videos, adult movies and series, etc., which is not appropriate and healthy for kids. That's why parents want to keep an eye on their Mobile activities. 
Additionally, a partner who wants to check the other partner's loyalty also wants to view his or her screen easily. Moreover, the viewing screen of employees is common because, in this way, the company owner can know who is really sharing company information about projects with their competitors.
But a million dollars question is how can we see what someone is doing on their phone? Let me tell you; now it's easy to view someone else's screen remotely without their permission with the help of a remote screen viewer tool. The internet is full of remote screen viewer tools, but one tool, kidsGuard Pro, does an amazing job of sharing someone's screen remotely.
In this article, we will guide you on how you can view someone else's screen on your device and what tools can help you to view your phone screen remotely.
Part 1. How to remotely see someone's screen (Within five minutes)
Do you want to view other Mobile users' screens quickly? If yes, then use KidsGuard Pro for Android. The kidsGuard pro for Android is a powerful tool that lets you view the Android user screen on your device secretly. The plus point of this Application is that it works in stealth mode; no one can detect this Application on their device; it works smoothly and allows you to remotely view your targeted person's screen without touching it.
Basically, it is a well-known monitoring application which helps users in many cases like tracking location, track SMS and call history, browser history etc.
1 Learn about the features of KidsGuard Pro for Android
Nowadays the kidsGuard pro for Android monitoring application is the centre of attention in the internet market because of its advanced features. its features help you to view other people's phone activities, through which you can get an idea of what the targeted device user is doing, such as
The kidsGuard pro for Android allows its users to view messages history, like who sent a message on the target device's mobile number or whom the targeted device owner sent messages. Additionally, it allows you to view social media app messages such as Instagram, Facebook, and WhatsApp.
The kidsGuard pro for Android Application lets the user do advanced kinds of tracking. It lets the users know which places the targeted device visited and when.
Moreover, this tool supports WiFi tracking location, which shows you the exact location of that device.
This efficient application aids you in getting all call history in one click. The Application saves all call history, like incoming calls and outgoing calls. 
this tool is helpful to know what kind of stuff the phone user is searching, browsing, and downloading
The most amazing feature of KidsGuard Pro for Android is geo-fencing. With the help of this feature, you can set virtual boundaries; when the targeted device steps in or out, it will send you a notification.
The handiest feature of KidsGuard Pro for Android is screen capturing. You can remotely take a screenshot of the device any time you know what your kid is watching or doing on screen.
the screen recording feature is available in this Application that allows you to record the screen any time
The kidsGuard pro for iOS helps you to take photos of the surrounding remotely to know the situation and location.
1.2  How To check the phone screen with KidsGuard Pro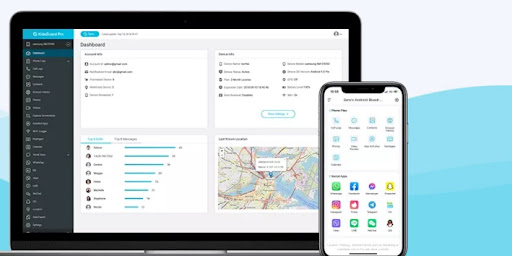 It is easy to check the phone screen with KidsGuard Pro on its online dashboard. 
When you record the screen of the targeted device to know the activities of the targeted person. You can find these recorded screen videos on the dashboard and find the already taken screenshots of the screen on the dashboard.
If you want to check messages or calls, you can check on the dashboard by clicking on the call and message option.
Additionally, on the dashboard, you can view social media account activity like WhatsApp messages call, Instagram messages, calls etc.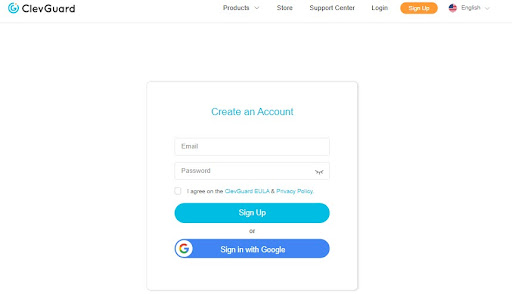 1.3  Download and get started with KidsGuard Pro
How to view someone's screen with KidsGuard Pro for Android? The kidsGuard pro for Android is a simple monitoring tool that is easy to install; the complete installation process needs only five minutes.
To view someone's Mobile screen on your mobile, you must first follow these steps
Step 1
You have to sign up for a kidsGuard pro account, so click this link to start registration: www.clevguard.com. create an account with your active email address, and choose a premium subscription plan.
Step 2
now visit www.clevguard.net, go to my product and order management page, download kidsGuard pro assistant on the targeted device and install it successfully, do some basic settings like adding the kid's name and age, and give permission to the App. after these, the App will disappear from the targeted phone.
step 3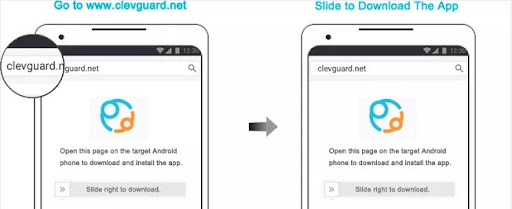 now login to your kidsGuard pro account on the website, and here you will see the targeted device name; click on it and start monitoring now, go to the dashboard and view your targeted device screen.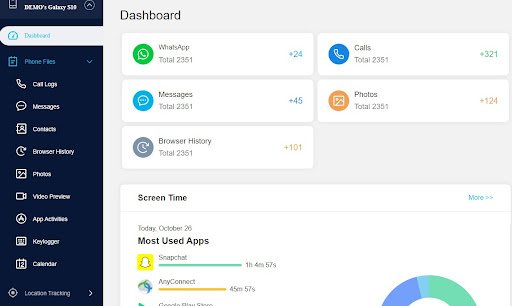 Part 2. Why choose KidsGuard Pro
No doubt this Application is an efficient monitoring tool. There are different reasons to choose KidsGuard Pro for Android for viewing someone else's Android screen, such as
I tried various monitoring Applications, but those applications always asked for rooting, but the KidsGuard Pro for Android does not require the device to be rooted for monitoring devices; it works smoothly without rooting. And it is the plus point of this Application
It is a fact that only those monitoring applications work great which can't be detected. the kidsGuard pro for Android works in secret mode; after downloading and doing basic settings, this Application will disappear so the targeted phone user can find this Application
the kidsGuard pro for Android allows you to capture screens anytime; if you think your kid or partner is watching something inappropriate or texting someone at that time, you can take screenshots instantly and view them on the dashboard.
By screen recording, you can know the real-time activity of the Mobile screen. Additionally, it tells you the real-time location of the targeted device.
Part 3. Is it safe to use this kind of App?
Yes, it is completely safe to use kidsGuard pro for Android because this Application doesn't steal any Data from your device and doesn't share any kind of your personal details with third-party applications. So use only kidsGuard pro for monitoring other devices or viewing someone's android phone screen.
Conclusion
These days' people have easy access to mobile phones, and they spend a lot of time on mobile and the internet. The excessive use of anything is dangerous, and that's why people love to view kids' mobile screens on their devices to monitor their all-day activities. If you are interested in viewing your loved one's mobile screen on your device download kidsGuard pro for Android it will help you to view phone screen remotely"