Anyone who has created a ringtone for iPhone using iTunes player should be familiar with the whole process. It's extremely easy — you have to find a song, trim it, change the extension and send the ringtone file to your iOS device. With iTunes 11, which was launched this month, the process of creating ringtone remains very much the same, but we will still walk you through the steps involved.
As we are going to use iTunes — we are using iTunes 11.1 version — you don't have to pay anything to create these ringtone files. There's no need to download any additional plugin or extension, as iTunes 11 has a built-in utility that will automatically shorten any audio clip (or song) into a tiny, ringtone file. Now that we are clear, follow these steps:
How to: Making an iPhone Ringtone
Step 1: Launch iTunes 11 player on your Windows or Mac.
Step 2: Go to your Music library to select a song / audio file. We will use this file to create a ringtone.
Step 3: Right-click on the file and choose "Get info." This opens a dialog box.

Step 4: Navigate to Options tab, under which you will have to check "Start Time" and "Stop Time" boxes. Input the time you want the ringer to start and stop.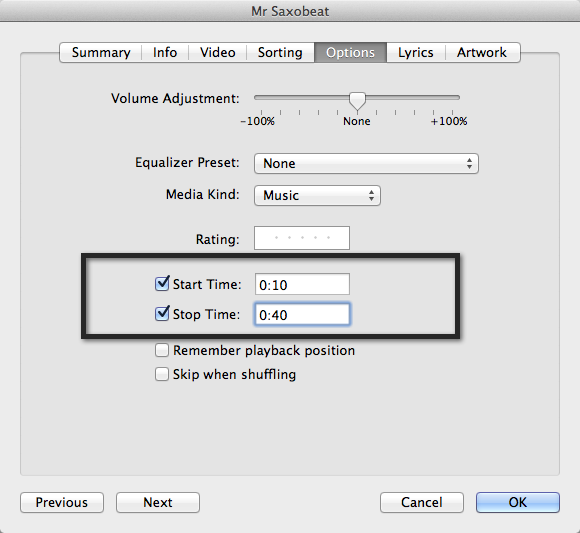 Step 5: Click OK. We have trimmed the file, keeping the original one untouched.  Now right-click on this new file and select "Create AAC version."

Step 6: Drag-and-drop the newly created file to the desktop.
Step 7: Rename the new file extension from .m4a to .m4r. On Mac, adding .m4r at the end automatically converts the file.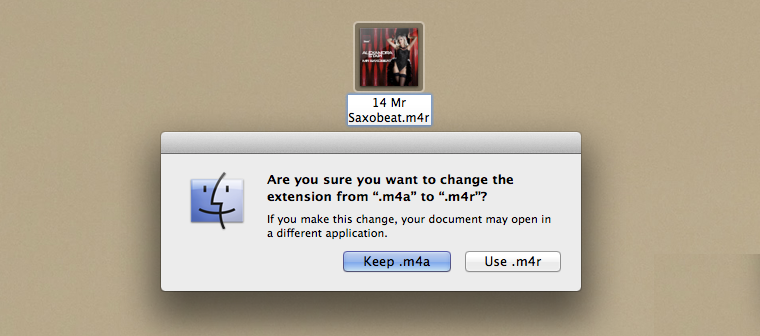 Step 8: Double-click the new file to add it to your iTunes library under the ringtones section.
Step 9: Connect your iPhone to your computer.
Step 10: Now syncing your iPhone with iTunes 11 will transfer the newly created ringtone to your iOS device.
Set the ringtone on your iPhone, if you want to.
You can create unlimited number of ringtones, of any size, and sync with iTunes on your iPhone 5/4S/3GS devices. Alternately, you can Google .m4r to find more ringtone files which, after you have downloaded on your computer, can be added to iTunes and synced with your iPhone.