The new iTunes 10 version was announced by Apple with a brand new logo (better than the old one? Well, not that stylish!) and is now available for download on both Mac OS X and Windows 32-bit and 64-bit version.
What sets iTunes 10 for Windows and Mac apart from the older version is the inclusion of Ping which is the new form of social networking for music, and of course – improved sync, hybrid column listing of albums are added in this version.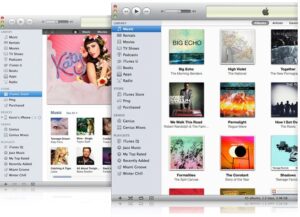 Watch TV shows in HD as long as you are in the US with the new TV show rentals section in the iTunes 10. In addition to this, the iTunes AirPlay lets you stream and transmit music wirelessly onto systems sold by Bowers & Wilkins and Denon vendors.
That was a quick wrap up on what's new in the Apple iTunes 10. You can explore the Ping feature or try out the iTunes Airplay by downloading iTunes 10 on your computer. And yeah – its free to download! 😉
Download Links for iTunes 10
Direct download iTunes 10 on Windows 32-bit Machine – Click here
Direct download iTunes 10 on Windows 64-bit Machine – Click here
Direct download iTunes 10 on Mac OS X – Click here