Sometimes, shifting to an updated version of a browser can only ensue trouble. And if you don't want to scoot along with the latest Safari browser on your Mac, then it'd be a wise option to uninstall and replace Safari with an older version.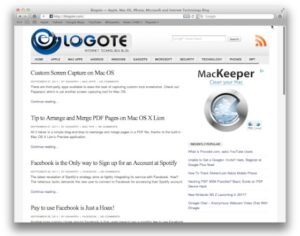 However, there are reasons why the latest Safari browser on Mac goes bonkers. Your browser doesn't tune in well with the latest Mac OS. For example, the beta build of Mac OS was riddled with hundreds of bugs causing Safari to break loose.
On the other hand, plugins installed on your Safari browser — Adobe Flash Player, for example — can choke your browser to the degree that you'll not be able to run Safari. Plugins can certainly cause a stir.
Safari Older Versions
If you've decided to revert to the older version of Safari browser, for you've your own reasons, then check out Multi Safari. This site offers Safari for Snow Leopard, Leopard, Tiger, Panther, and even Jacquar machines.
Download the .zip file that contains .dmg file, and setup Safari on your Mac machine, while making sure that you've already uninstalled the newer version of Safari.
You can also swing to Oldapps to find the older versions of Safari browser. Pick any version of Safari, download and install it on your Mac OS X machine as you'd normally install any application.
Note that, however, if you are using Mac OS X Lion, and still want to downgrade Safari, then these sites may not be of much use for you.