If you ever had the slightest doubt about the Android juggernaut, this piece of news should put those to rest for good! Research by Gartner has just revealed that Google's all conquering Android will become the second largest mobile platform in terms of absolute global market share by the end of 2010.
The research report also reveals that although Symbian remains the top mobile OS for now, the situation may be quite different by the year 2014, and Android may topple Symbian after that point of time. To industry experts who have been tracking Android's phenomenal growth from day-one, this comes as no surprise.
While the focus is always on iPhone vs. Android in the US, the Nokia Symbian is the real big boy, globally. It is followed by others such as RIM, Google and Apple.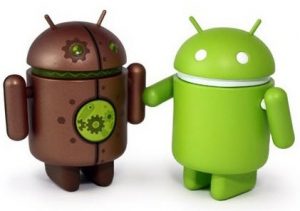 The launch of new operating systems (the Apple iOS4, BlackBerry OS6, Symbian 4 and Android 2.2 Froyo) by all these major companies in the mobile scene, points to one thing- all are looking at robust global growth. And it will be a battle-royal for sure, because all these companies have the best resources- developers, service providers, and most importantly customers who have a keen understanding on tech products.
But, what about Android's ascent to the very top in Mobile OS platform?
According to Gartner, it will become the number one mobile operating system, not just the number one smartphone operating system.
This will happen because most major mobile phone manufacturers such as Samsung, LG, Sony Ericsson and Motorola will use Android to power their devices globally, in the coming months and beyond. Budget devices carrying Android OS are also a major focus of these manufacturers. There is also a projection that Android will be number one in the US by the end of 2010, boosted by these developments.
There is yet another reason why Android will keep growing at an increasing pace and that is the rate of adoption of this platform by new companies in the mobile scene. Device manufacturers find it extremely easy to design and launch devices with Android, because of the openness of this platform.
Even service providers will find it better to reduce the number of platforms they offer and instead focus on the Android. This will bring down their allied costs of working on multiple platforms and increase the bottom-line significantly.
The research also suggests that by 2014 Android and Symbian will control about 60% of the entire smartphone market. Apple and Blackberry may grow in terms of units sold, but will not be able to make significant inroads as far as market share is concerned.