In you quest to get more from your Android device, you may have used CyanogenMod before. But do you know that now it supports Android 2.2 as well? No surprises if you don't, because this is a very recent development.
The new version of this hacker-made extension for Android OS, is already being downloaded by lots of Android phone owners. And why is it such an in-demand download? Well, if you have a rooted device, it can increase speed as well as battery life of Android based smartphones. Moreover, this mod can help you access features which are not supported by the Android OS normally.
What's new with CyanogenMod 6.0
The new features include music app enhancements, browser improvements and many such add-ons. Though rooting is not as popular for Android devices as jailbreaking is for the iPhone, but mods such as this one gives you good reason to root your device.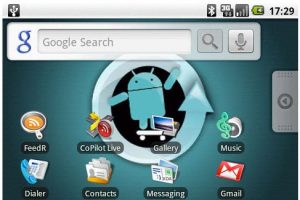 The latest version of the Cyanogen mod: CyanogenMod 6.0, also promises to make older Android phones faster and smarter. So if you have a device such as the Nexus One, this is really good news for you, isn't it?
But what if you have just installed the Android 2.2 Froyo OS and have been desperately looking for a mod? Well, the Cyanogen 6.0 works fine with the Froyo and has been tested on 12 devices including the Motorola Droid, Evo and HTC Incredible for stability.
CyanogenMod 6.0 Works on the following Android Phones
Google's Nexus One, Motorola Droid, HTC EVO 4G, HTC Dream/Sapphire, HTC Slide, Samsung Galaxy S (for T-Mobile's Vibrant), and HTC Aria. Also coming soon on HTC Desire, HTC Hero [both CDMA & GSM] and HTC Droid Incredible.
Users are already gushing about the mod, if the comments on the Cyanogen forum are anything to go by. However, some bugs and glitches have also been identifies by users. As usual there are some problems people are facing in installing the mod. Also, apps such as Google Maps are not running too smoothly if some of the complaints are true.
These are common issues and some of them will surely be sorted out (if indeed the problems exist) in a 6.0.1 CyanogenMod update.
Do remember that using this mod involves hacking your phone, and there is always the risk of 'bricking' your Android device in the process. If you are willing to take that risk, then Cyanogen mod is a useful download and can really enhance your Android experience.