Smartphone speeds will soon go up significantly thanks to Qualcomm's new dual core chips. The company, which is a leader in smartphone chips, has just announced that it will begin shipping these 1.5 GHz CPU's code named QSD8672, towards the end of this year.
These chips will work for tablets and netbooks, other than powering high-end smartphones. At this point of time the fastest CPU is the dual core Snapdragon MSM8660 which clocks a neat 1.2 GHz. The 8672 will have a faster core and will be based on an ARM design manufactured using the 45-nanometer process.
In this CPU each core will be clocked at an independent speed which will lead to better power management. This is what will make it more suitable for battery powered devices such as tablets and smartphones.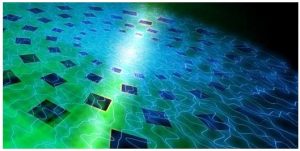 So, for processes which do not need the entire processor strength, only one core will be operational while the other lies idle. Another interesting aspect of the Qualcomm's QSD8672 chip is that it will support 1080p high-definition video playback. No smartphone CPU has thus far supported more than 720p video.
Probably Qualcomm realizes that the future lies in high definition (HD) videos as more and more mobile devices are integrating this video format and more carriers are providing data packages suitable for viewing these videos online.
Moreover the 1.5 GHz processor will also come in really handy while multitasking, which is now a sort of norm on mobile devices. The latest version of the iOS has already raised the bar as far as using multiple apps at a time is concerned and you do need a fast processor to execute this function.
So, whether it's playing the latest games or performing multiple actions on your smartphone this 1.5 GHz should handle everything with ease. But the question is when will be available? Though Qualcomm may take the release dates to 2011, phone manufacturers may want it before the end of the year (as mentioned earlier).
After all, phones bulked up with the fastest CPU processor possible just around the holiday season are going to be huge draws! Surely it is something even you are looking forward to, aren't you?