The PDF converter is a must-have tool for lots of people in the digital age. The needs for  converting files is more prevalent than ever, especially when you need convert a PDF file to a Word document, Excel spreadsheet, or PowerPoint presentation.
That's where PDFgear comes in as the best free PDF converter available. In this article, we will explore the benefits and features of PDFgear and what makes PDFgear a perfect tool for all your PDF conversion needs
Benefits of Using PDFgear
PDFgear is one of the best PDF converters because it offers many benefits. First of all, it offers outstanding speed and efficiency. With cutting-edge technology, PDFgear ensures a fast and stable conversion process. It allowing you to smoothly convert your files to the desired in no time.
PDFgear supports wide-formats such as Word, Excel, PowerPoint, EPUB, TXT as well as image formats such as JPG, PNG, HEIC, PSD and BMP. You can easily convert any file to PDF format with PDFgear, and vice verse.
PDFgear offers all the features you need to convert your files at no cost. So you don't have to spend money on expensive software or services to convert your files.
Features of PDFgear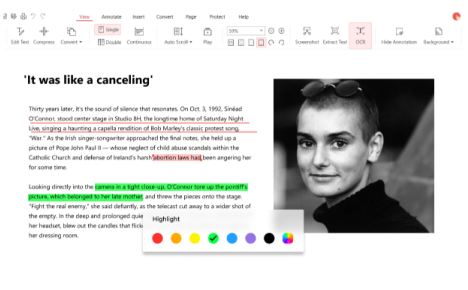 PDFgear offers a wide range of features that make it the best free PDF converter available. These features include:
Convert PDF to other formats: With PDFgear, you can easily modify and reuse your PDF files by converting them to Word, Excel, PowerPoint, HTML, TXT, and image formats.
Convert other formats to PDF: PDFgear also allows you to convert other file formats to PDF, including Word, Excel, PowerPoint, HTML, TXT, and image formats, making it easy to create professional-looking PDF documents for easy sharing or printing.
PDF editing tools: PDFgear provides a range of  tools that allow you to edit PDF files, including adding, deleting or modifying text, images and other elements. And you can use the markup tool to highlight, underline, strikethrough the text on the PDF document.
PDF OCR: Whether you want to extract text from a PDF or extract text from images in a PDF document, PDF's advanced OCR function works for you.
Cloud-based tools: You can access PDFgear online converter from any browser at any time as long as you have an internet connection. This makes it easy to use PDFgear on the go, whether you're working from home or on travel.
Desktop Version Converter: For users who are conscious of privacy and do not want to upload their files online. PDFgear also provides desktop software for Windows and Mac users so that they can convert large-size files from PDF and to PDF without an internet connection.
How to Convert PDF to Word Online
Using PDFgear to convert PDF to Word is easy and straightforward. To convert a file, simply follow these steps: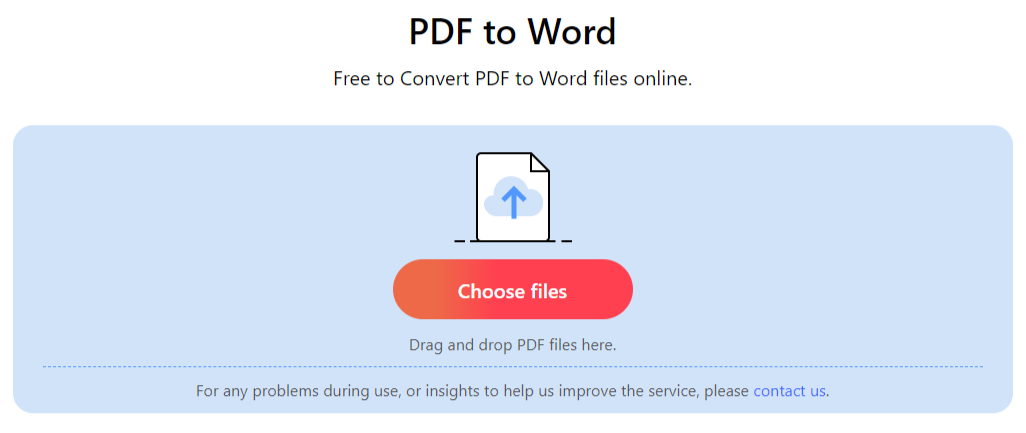 Step 1:  Access PDFgear online PDF to Word converter from any browser with a stable network connection.
Step 2: Click the "Choose files" button to select the file you want to convert to import, or drag and drop the file to the converter.
Step 3: Tap on the "Convert" button to start the conversion process, then PDFgear will work its magic. Download your converted file. It's that simple!
Conclusion
PDFgear is a standout among PDF converters due to its unique features. It sets itself apart by being completly free, unlike other converters that require payment for accessing the unlimited features. Additionally, PDFgear offers a more extensive selection of conversion options, including the ability to convert to and from various image formats. 
PDFgear's great efficiency enables quick and simple file converting. Whether you are an individual user or a business user, PDFgear is an ideal choice to meet your PDF conversion needs