"Riders on the storm….like a dog without a bone and an actor all alone" –The Doors ft. Snoop Dog. If you have a rocker like this as the main menu music, imagine how exciting is the game itself. That is right gamers Need for Speed: Underground 2 it is.
Since the time of their first release in 1994, EA Games has been raising the standards each and every time they roll out one of their NFS babies on the road… err PC I mean.
The NFS series are one the best simulation racing games presently available. The games have evolved over the years but EA has kept the concept of police chases since the first Hot Pursuit was introduced.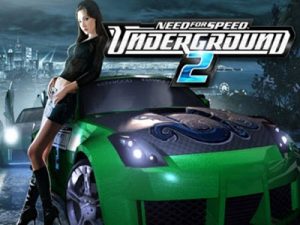 Presently the games focus more on street racing with funky body kits, snazzy paint jobs and of course the ever-reliable Nitrous boost. Its more of a joyride through your dreams where you become the speed racer you have always wanted to be taking tight corners, blazing stretches, drafting into a lead…you get my drift. Get it, my drift.
EA even released a specialized PC version of the game in its 5th installment naming it Porsche Unleashed.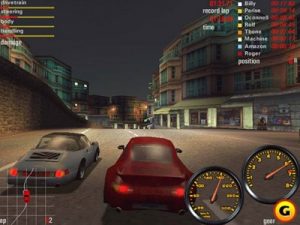 This version has normal races (no police chases or nitro) but all the cars are Porsches. From the vintages to the Carrera GT-s, all you would see on the screen are Porsches.
Other PC Simulation Games
If you are more of a racetrack kind of gamer then you should definitely check out the GTR series. This game features cars racing in Gran Turismo style.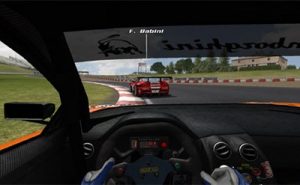 Big names like Ferrari, Porsche, Saleen etc are featured in these games. The GTR series offers more realistic game play and tough simulation if you switch off the assists. It is advisable to first complete the game in novice and semi-pro mode and then go on to the simulation mode.
If you want to sit in the seat of Vin Diesel in Fast and the Furious then NFS is your game. You can also challenge your friends over the internet or invite them to LAN parties for some cool multiplayer action. Combined with outstanding music tracks, breath-taking graphics and gripping game play, the Need for Speed series clearly wins the popularity award in racing games. Some of the titles like Most Wanted have also been nominated as Best racing game of the year.
If you are a fun racer and would like to bash up a few cars then you should definitely try out Flatout. This game features the death match kind of game play where the last surviving driver is declared as the winner.
It also features some special games where you have to throw the driver off his seat and achieve a marked height to win. This game is noted for its extraordinary use of physics related damage control and game play.
If you do not have a high-end computer but still would like to have loads of fun playing racing games, then you can go for the earlier NFS versions. If you like cartoon carnage then try Carmageddon 2 as well.
You can also take a bus-driving lesson in Midtown-Madness. Alternatively, if you have a computer that's pure museum material, then who can forget Road Rash Bike racing? Let me know other best games that I might have missed. Till then – Get, set, go…