Wve discussed how to install themes on PSP 3004 device with a video tutorial and now as you know the installation process, it's time to find, download PSP themes for your PSP 3004 device.
Note that these are free PSP themes that I found on the web and uploaded to my server, these themes that can be downloaded instantly and works with PSP 3000, PSP 3004 device. The extension of these PSP themes is .PTF and you should be able to install them easily. It doesn't matter if you've modded your PSP or not, these themes should work for every PSP device.
Download PSP themes for PSP 3004, PSP 3000
All the themes listed below are some of the popular themes on PSP for Sony PSP. Click on the 'Download' link to download the theme on your hard disk and later on transfer to the PSP THEME folder, and activate from the psp settings.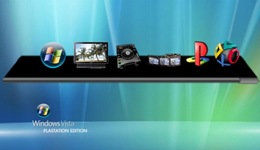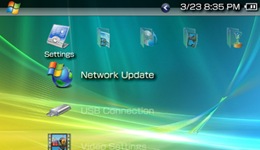 I've tested all the themes on my PSP 3004, they work perfectly fine. Windows XP, Apple theme for PSP were really awesome for navigation. I'll update the post as I come across other free psp themes! Till then, enjoy this list