If you have received the latest Windows 10 update, you may have noticed that suddenly and without your meaning to, a kind of weather widget appears on the operating system's taskbar. This is a new feature called News and Interests and it basically allows you to access certain information that you might be interested in, directly from the Windows 10 taskbar.
This may be liked by many users, however for many others (including myself) the News and Interests section is not to their liking. On a personal note, I will say that I like having as much space as possible on the Windows 10 taskbar, so I don't like the space occupied by time or any other information in the News and Interests section.
Fortunately, Microsoft incorporates both the possibility of customizing the content displayed on the taskbar, as well as completely deactivating this section and freeing up space that the icons of programs and open windows can occupy on your computer with the Windows 10 operating system.
Therefore, in this tutorial we show you in detail how to remove the time from the Windows 10 taskbar or any other information from the News and Interests:
How to disable the Weather Widget from the Windows 10 taskbar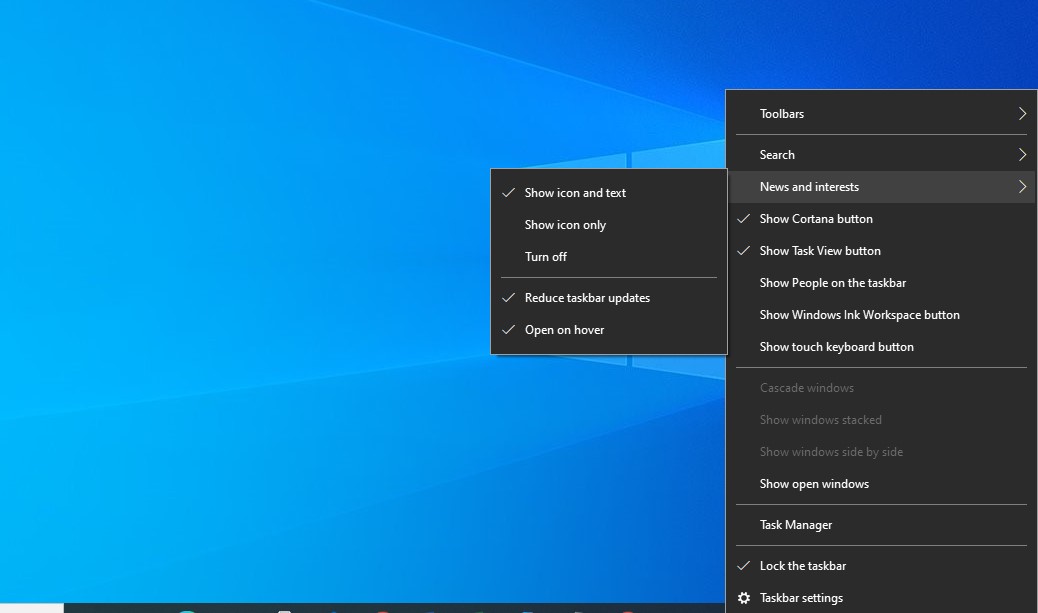 Right-click on any free space on the taskbar.
When the drop-down menu appears, you should go to: News and Interests.
This will display a sub-menu in which you will have to uncheck the option: Disconnect
Automatically the weather information or any other related information will be removed from the Windows 10 taskbar.