In this day and age, it is virtually impossible to run a business without having a website. Having a well-designed business website has become a must for any business that wishes to stay afloat in today's market. While there are many different factors that can influence how successful your site will be, the user experience (UX) design is the most important factor that should be considered and is a huge part of having a successful business website. The UX design is what every person who visits your site will go through as they interact with it, and there are some key reasons why it's so important for your business.
1. Increased Product Visibility
When a potential customer comes to your website, you want to make sure they can find what they're looking for easily. As the experts from Frontitude explain, the way your product or service looks to your customers is closely related to your web design. If it's presented on a great-looking website, the product itself will seem that much more appealing as well – and a part of that is being able to find what your customers want fast. This means that you need to have an intuitive navigation menu or system for them to use when browsing through your site. Whether it is a top-level navigation bar or several dropdown menus within your site, it is essential to have an easy-to-use navigational menu in order for your product to look appealing. As a general rule, you don't want a user to have to use more than three clicks to get to a specific page on your website – especially when it comes to the products and services you're offering.
2. Bring In New Customers
As people are turning more and more to online shopping and browsing, they're looking for websites that can provide them with what they want easily and efficiently. Their expectations are getting higher, so they aren't likely to linger around on a website that seems confusing or outdated. If your old website design is not bringing in new customers, it's time to invest in building software that will make your business look modern and professional. There are many different options out there that can help shake up your old web design and make it better-suited for today's users – you just need to know where to look. When you have a well-designed website, it's more likely to bring in new customers and increase your customer base. One of the reasons for this is that people will be more willing to recommend your business to their friends and family after having a satisfying experience with it.
3. Better Site Conversions
Site conversion is when a visitor becomes an actual customer – something that every business wishes for. With a good UX design, you're able to keep your visitors on your site longer and have an improved chance of converting them into paying customers. This is because they will feel more welcomed on the website, which makes them more likely to trust it and turn into an actual customer. As people are tending to be impatient, having a fast website is essential to capture their attention and bring them back. If your website takes too long to load, for instance, users will be more likely to leave it or look elsewhere rather than wait for it to load. The same goes for unintuitive design. Users expect certain things to work in certain ways across all websites. If yours doesn't work that way, they'll be more likely to leave and end up on one that does. On the other hand, people will trust you more and buy from you if they find your website well-designed, up to date, and easy to use.
4. Improve Brand Image
The way you present your brand or business is important. It helps you build your reputation with potential customers and show them what to expect – before they even purchase anything from you. If the design of your website doesn't draw people in or make them feel comfortable, it will affect how people think about you and the way you do business. On the other hand, having a great-looking website that is modern and well-designed will improve your brand image since it will make people remember you in a positive way. Featuring your brand slogan, colors, and even your logo throughout the website is important in making an impression on users – and having a good UX design for your site will help you to do that. For example, your logo should be visible on every page of your site, especially on the top-level navigation bar – where it will be seen even when someone is scrolling down. By ensuring that all visitors have a chance to see your branding, it will increase the chances of them remembering you and feeling good about being on your site.
5. Competitive Advantage
In today's global marketplace, it's important to stand out from the crowd. In order to succeed in business and maintain a competitive advantage, you need your visitors to feel engaged when they're on your site – or even intrigued enough that they'll want to learn more about what you have to offer. Having a good UX design for your website is one way to do this because it will make your site feel more modern, well-organized, and professional. For example, if you are running a blog or news website that is updated frequently with new content, users should be able to find the latest postings in an easy-to-digest way without having to sort through older entries.
6. Decrease User Support Needs
Finally, user support needs can be minimized when you have a well-designed website. When your visitors are able to easily find the information they need and feel comfortable using your site, they will be less likely to opt for contacting customer support before doing anything else. Good UX design means that the visitors are guided in a subtle way to do what is needed and most likely to be found on your website. For example, you can show calls-to-action across the top of the screen and put contact information in a visible area so anyone browsing your website can quickly reach out to you if they need anything.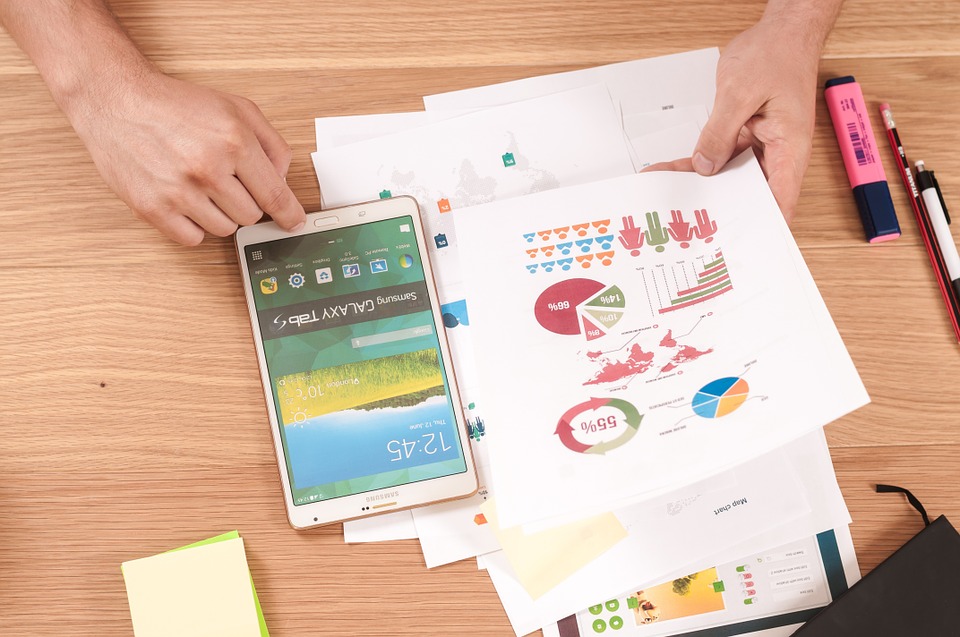 Having a good UX design for your website can help you to make more money by improving the way visitors behave while they're on your site. By keeping them engaged and guided through the process, they will be more likely to trust your business and stay loyal to it rather than look elsewhere. It's a must for any business, big or small, and the ROI will be well worth it.