If you are living in a remote area and looking for new ways to be entertained, or you are thinking of moving to a remote area and aren't sure how you will have fun, read on for inspiration. There are actually a lot of great ways to find entertainment in remote areas, regardless of whether you prefer online entertainment, active or creative fun, or talking to real people remotely. You can enjoy unlimited access to TV shows and movies with a VPN and your favorite streaming platforms or play online games. Alternatively, you might like to go on nature walks or take up yoga and meditation. Creative people can be entertained for hours by making arts and crafts and social butterflies can find online pen pals to chat with.
Streaming Platforms
One of the most popular ways to be entertained when you are at home is to put on your favorite streaming platform and find a great new TV show or movie series to binge. You can download a great Satellite Internet VPN to enhance your entertainment options while living in a remote area. A great VPN will have a lot of servers available and high speeds, allowing you to connect to any part of the world and access foreign content quickly and easily. You do not need to be limited to the shows available in your remote location when you have a VPN.
Online Games
Another great option for people who love to spend time online is to discover new online games. There is not much more entertaining than completing puzzle games, fantasy quests, and challenging battle maneuvers all from the comfort of your desk chair. If you live in a remote location, online games are a great way to keep your day-to-day life exciting and engaging. You may even be able to discover games from other countries if you use your trusted VPN.
Nature Walks
If you want to get out in the fresh air and discover nature, you should take time every day for a quick nature walk. You might also want to bring a picnic, try cycling from time to time, or bring a book and sit in nature to relax and unwind. This is a great way to center yourself and let the stresses of daily life ebb away. Nature is healing, and exposure to sunlight, fresh air, and plants can improve your mental health significantly, as well as provide entertainment for the whole family. 
Yoga and Meditation
On the subject of healing, yoga, and meditation are great ways to relax, heal and feel joy all at once. Yoga can be very entertaining and fulfilling as you watch yourself improve and progress over time. Take a little bit of time before bed or first thing in the morning to meditate and stretch. You will find that it lightens your mood, prepares you for the day, and encourages feelings of positivity and levity. Join an online yoga class if you want the experience to be more social.
Arts and Crafts
If you have a creative side, you may also enjoy doing arts and crafts at home. You can get inspiration from Pinterest or social media platforms for projects and then get started exploring your creative skills. Some ideas for DIY art projects include painting furniture, pressing plants, creating clay figures, or making charcoal drawings. Whatever appeals the most to you, you can order supplies online and start creating now.
Pen Pals
Last but not least, if it is social communication that you crave, why not find a pen pal online to chat with? You can use social media platforms to reach out and ask for a pen pal and see who responds. You might choose to set up communication via email, SMS, or even hand-written letters. This can be an exciting and entertaining way to get to know someone new and prioritize your social life.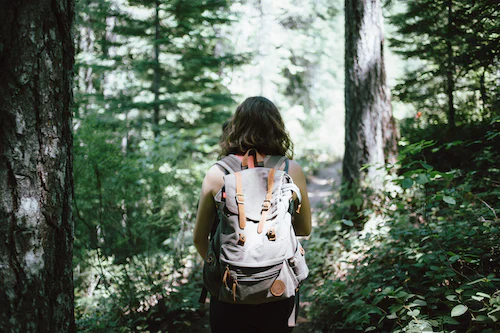 As you can see, there are a lot of forms of entertainment available to people living in remote areas. For one thing, you can download a VPN and access all of the TV shows and movies available on your favorite streaming platforms around the globe. If you love to be online, you can also discover the plethora of online games at your disposal. For those of you who prefer to be in nature, you can explore the surrounding areas on nature walks. You might also benefit from doing yoga and meditating either in the house or outside in the fresh air. If you have a creative streak, try making arts and crafts at home. And finally, for the chatty people who live in remote areas, online pen pals are a great way to stay connected and entertained.