Last Updated on May 21, 2021 by David Baddeley
Using default Windows Media player or Popular Winamp player to listen music and mp3 songs on your Slow computer ? But your slow computer cannot handle the high Memory usage (Ram) of these music player ? Then use 1by1 which is is a light weight (lite) Mp3 player opening mp3 song directory faster than any other mp3 player.It is one of the smallest mp3 player to listen audio and mp3 songs, utilizing minimum use of your PC memory to maximize the computer performance to a certain extent!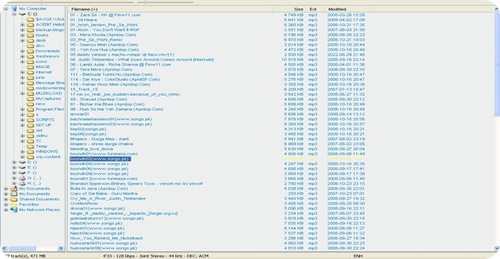 1by1 lite mp3 player is built for Windows, Linux with wine. It has a Audio enhancer which acts like a woofer providing a good mp3 quality for songs. Moreover there is a option to play the songs from the entire directory i.e, you don't have the option to create a mp3 playlist. Other features of 1by1 includes Winamp input plugin support, folder tree navigation. I have been using 1by1 freeware player for around 3 months as it helps me listen to my favorite music songs even though I have one of the slowest computer on earth 1by1 Windows Mp3 player is 115kb in size and can be downloaded from here!