Up and expected for grab this coming summer season is the new model of the iPhone called the iPhone HD. Based on speculations, this new iPhone model from Apple will have a much better screen resolution, one that doubles its forerunner's specification, and thus can display media contents with high definition.
The original iPhone model has dimension ranging from 320 by 480 or 960 by 640 pixels. The new model is said to have double that feature, something to look forward for astonishment as the device screen  is only 3.5 inches. What techie Greeks are worried about is how the screen upgrade could affect the device's performance and operation.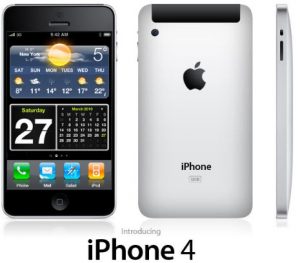 The iPhone we now have is already considered with high resolution of 163 pixels per inch or PPI, and this is even higher than those of Mac Book's or iMac's with 113 and 108 PPI, respectively. Assuming the screen of the new model is still 3.5 inches, the conjectured upgrade could be really impressive at 326 PPI, it might even surpass the Google Nexus One's 252 PPI. But can the upgrade be realistic for daily usage? For standard viewing of photos, this is quite advantageous, but will it also have the same positive effect on gaming and video applications?
Aside from the HD upgrade, the upcoming model of the iPhone is said to also have a thinner frame and a trendier function as brought about by the A4 Processor unique to Apple and is also utilized in iPad. Also expected to be included in the new iPhone model is the much awaited web cam feature, the iSight. Plus there would also be special software, the iChat which would allow video chatting right from the iPhone.
In previous media news, this new model is referred to as the iPhone 4G as it is assumed to have support for the fourth generation of cellular networks. This 4G technology, called LTE Advanced, can support browser speed of 100Mbps maximum. But information from a latest report from Wall Street Journal has mentioned nothing about the LTE Technology, probably because this feature may not be feasible yet for realistic market launch. In place for the LTE is the CDMA alleged support by Apple. Hmm, sounds and seems like a potential rivalry with Verizon. European consumers are however not so very probable to benefit from this feature.