Starting a wedding venue is a significant business opportunity. If you are good at party planning and hosting or you have a great location, you stand a good chance. Or maybe you are in the wedding business, but you want to expand. This is a great start too.
However, you should know that starting this type of business is not all dreamy. It takes effort, and a lot of investing (money and time), and it comes with risks and challenges you need to overcome to be successful.
Here are the five tips that will help you succeed in your wedding venue journey.
Write a solid business plan
First of all, you need to determine why you want to start with this business. If you are ready for everything that comes with this type of business and you have clear goals and expectations, making a detailed wedding venue business plan is the next step.
Your plan should include:
Summary (describe what makes your brand one of a kind);

Market value (research the market thoroughly and share the details);

Business organization (everything about your business and what you offer);

The timeline (when you are available for business opening);

Marketing strategy (create your marketing plan and then share it with the world);

Financial goals (determine your budget, but be ready if the unexpected happens).
It's important to know your finances, plan your budget, and stick to it as much as you can. Remember that the cheapest is not always the best option, sometimes you should invest more, choose a great location, and also make sure to understand your market and plan wisely.
Decide on a location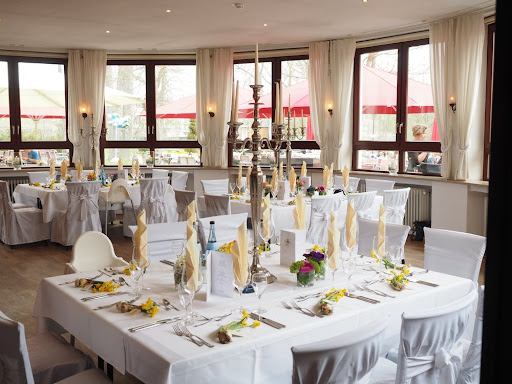 When you finish your planning and get your licenses in order, it's time for the most important part, and this is choosing a location. You may already have some property that you want to transform into a wedding venue or you want to build everything from scratch.
Choosing the right location will determine your style. For example, rural places are perfect for outdoor boho style, while having an outdoor location is ideal for a romantic summer wedding. On the other hand, if you want to go minimalistic and elegant, a small indoor structure is enough and more suitable for those who have a slightly lower budget.
If you are not a property owner, consider leasing a property that fits your style and find a place with great potential. When you find the perfect location, it's time to decide on additional services you'll be providing. For example, are tables and chairs for rent or do they come with the place?
Licenses and insurance
This business requires several licenses and permits, and getting them and your business insurance in order is one step closer to starting your dream job. These technicalities often get overlooked, but they are vital if you want everything to go smoothly.
Since every state requires different licenses, you need to research what documents you need. You should make a list of everything you need in your town's municipal offices. Usually, a building permit, business and liquor license, and a food handler's permit are the ones you will have to get.
As for the insurance, you will need commercial property, professional liability, worker's compensation, and so onetc. The professional liability insurance cost varies based on numerous factors, but it can be as low as $220 annually. However, having the right professional liability insurance policy will give you the necessary peace of mind.
Plan your venue marketing strategy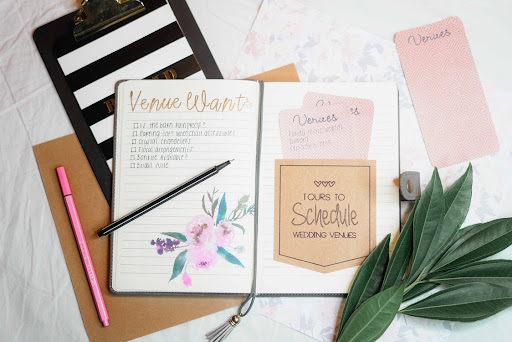 A good marketing strategy is how you share information about your business with the world. For instance, having a successful social media account that includes glamorous photos of your space will attract potential clients.
Moreover, sharing your property on wedding venue sites is a must because this is where couples search for their perfect location. There, you will add a link to your website, which will include every detail of your business. If you struggle with that, you can always hire a website designer.
Share your reviews and be active on social media, advertise as much as you can to spread the word about your new business, and always be responsive and kind to any feedback, positive or negative. If you're successful on social media, new clients will wait in line to do business with you.
Hire great employees
When it comes to hiring employees, you may want to start with someone who has experience in this business. You'll probably have to hire a venue coordinator, servers and kitchen staff, bartender, coat-check attendant, and so on.
These people may be temporary workers or you can work with one team regularly, but you have to choose wisely because these people are the ones to represent your company. Choosing people with friendly faces who are detailed and do their job flawlessly plays a crucial role in your wedding business success.
Final words
Remember, in the wedding venue business the customer is always right, and making couples happy should be your end goal. 
If you follow these tips and make a detailed plan, your business is very likely to succeed. A great thing about the wedding venue business is that you can always make improvements, fix mistakes on the go, and meet all the possible requirements to organize a perfect wedding.