It is a known fact that Indian consumers have gnashed their teeth in anger against Apple, mainly because, for Apple, India was never a gaining ground where they could profit from. It looks like, after several years of iPhone and iPad launch delays, Apple has finally reconsidered the decision to bring out their tremendously successful tablet to India.
The next-generation tablet from Apple, Apple iPad 2, is finally hitting the shelves of Apple store in India in two days.
An hour ago, Apple sent out there traditional launch e-mail about the iPad 2 for its Indian consumers. The e-mail titled "iPad 2 arrives on 29 April" has left Indians with nothing but happiness.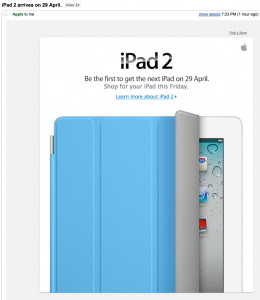 While iPad 2 in US is out of stock, Indian users can get their hands on the iPad 2 in any of the nearest Apple Store beginning from 29 April.

Buy iPad 2 From Apple Resellers

Now that iPad 2 is officially available in India, it is cheaper to buy this tablet from the Apple Authorized Resellers which include Reliance iStore, Chrome and Imagine.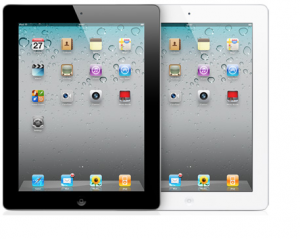 To buy an iPad 2, you don't have to blast off your money out of your wallet as the pricing is reasonably cheaper — compared to the price at eBay where an iPad 2 cost somewhere between Rs. 35,000 (16GB Wifi model) to a whopping Rs. 60,000 (64GB Wifi, 3G model).
Price of iPad 2
The iPad 2 is available is available in only WiFi and WiFi with 3G model. Ranging from 16GB storage capacity to 32GB and 64GB, iPad is priced as follows:
iPad 2 WiFi Model
16GB — Rs. 29,500
32GB — Rs. 34,500
64GB — 39,500
IPad 2 WiFi with 3G Model
16GB — Rs. 36,900
32Gb — Rs. 41,900
64GB — Rs. 46,900
After the launch of iPad in India, and the launch of iPad 2 in US, Apple has certainly whetted the consumers appetite for tablets. After the launch of iPad 2 in India this week, one thing is for sure: Apple will indefinitely corner the tablet market in India.