There is a new game in the town, and the game knocks Angry Birds and the rest of the big players out of its throne. The physics puzzle game, Bubble Ball, is an interesting app available on the iTunes Appstore for free download. The developer of the Bubble Ball game — who is just 14-year-old — claims that the game has scored over a million downloads to date.
As of this writing, Bubble Ball has already dethroned all the "TOP FREE" games in the iTunes appstore and has finally touched the 2 million downloads mark. It is amazing to note that how a simple game developed with no team of specialized coders has been able to succeed at the first try.
The gameplay is easier when you get started, and it only gets better as you roll through the newer levels. The story behind the game is interesting: Robert Nay is a native of Utah, USA. And his friend suggested him to create his own game as he was always glued with his iPod touch device. So, the overall process – from coding to the design – took around 2 months and the game, Bubble Ball, finally hit the store.
Right now, Bubble Ball is the most downloaded game in the US Appstore, beating the all-time favorite Angry Birds game.
How to Install Bubble Ball Game:
Despite the fact that the graphics aren't intense, the game has been able to create uproar in just three weeks after its release. The motive is to get the ball rolling from point A to point B — you will not put your phone down until you send the ball to the finish line. The game will be updated with newer levels and improved design, so keep checking back for updates.
For now, you can download Bubble Ball game by searching on the Appstore with the keyword "Bubble Ball." Or, you can download Bubble Ball right off the iTunes Appstore (link) from your Apple device.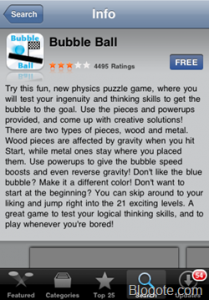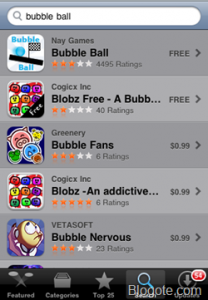 Update: The download was quick and the game is addictive to say the least. Even with the bare-bone design, Bubble Ball game lives up to its expectation — I don't see advertisement floating on the top of this game either (maybe it is just me?). In anyway, the game is completely free and has been rated fairly (3/5) on the Appstore with rave reviews. Go ahead and give it a shot.
Here are the screen-shots of Bubble Ball game: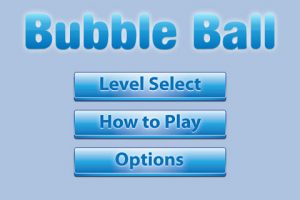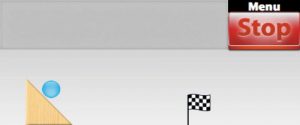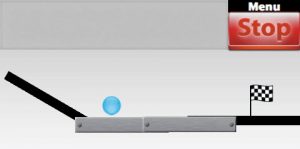 Game requirements: iOS 3.0, iOS 4.0 firmware and later.
Bubble Game works on: All the Apple device including iPhone 3G, iPhone 3GS, iPhone 4, iPod touch 3G, iPod touch 4, Apple iPad, etc.