iFixit guides you with step by step tutorial on self-repair of popular gadgets. Just this Tuesday night, the iPhone 4 got a 'teardown' from iFixit.
iFixit confirmed the integrated 512 MB ram of the newest Apple iPhone and the new battery scheme to beat all the other previous iPhones. It's a pleasure to see what's in the gadget without owning it — a big shout out to iFixit for making this possible.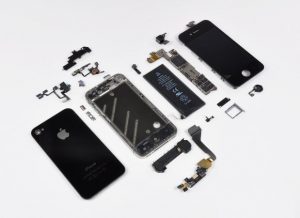 Here's an overview of what  iFixit discovered about the latest Apple iPhone Technology:
Battery: The inside of the iPhone is actually dominated by the battery.  It is a 3.7V 1420 mAh Lithium-Polymer battery that can last for a lot longer than your previous iPhone. It has 7 hours of talk time on 3G and upto 14 hour on 2G connections. iFixit noted that the real estate was limited inside the iPhone 4, it only has a 115.2×58.6×9.3 mm footprint.
Battery Connector: According to iFixit, the battery is easily removed from the phone when you get the back panel out of the way.  The battery connector is also different from the ones for 3G and 3GS. The battery connector is actually not soldered to the board and a plastic pull tab for the battery notes "Authorized Service Provider Only".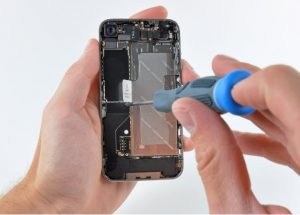 Camera: The iPhone 4's camera is a rear faced 5 MegaPixel camera with support for a 720p video at 30 FPS.
There is also a tap to focus feature and a LED flash.  This is a vast improvement from the 3.2 MP camera found in previous iPhones.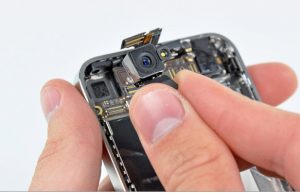 RAM: the iPhone 4 has 512 MB of RAM exceeding that of the iPad and the iPhone 3GS.
A4 processor: The iPhone 4 makes use of a 1GHz ARM cortex A8 Technology, the same technology used by iPad.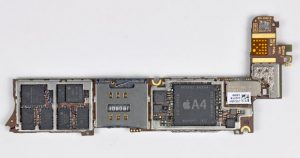 Stainless Steel Inner Frame: Integrating the UMTS, GPS, Bluetooth and Wi-Fi Antennas.  The stainless steel assembly attempts to resolve the problems of continued dropped calls and 'no signal' problems that have plagued previous iPhones.  Since Apple is tied up with AT&T, they have made efforts to increase the reliability of the carrier's fragile network.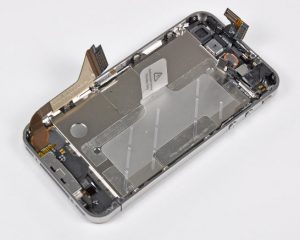 Accelerometer/Gyroscope: The accelerometer is a 3mm x 3mm 33DH 3-axis accelerometer. While the gyroscope is the AGD1 and is the new 3 axis gyroscope, it is designed and manufactured for Apple by STM.
Source: iFixit