Last Updated on July 17, 2021 by Sara Taylor
Making graphical designs on Windows can be tedious if you don't choose the right software. One excellent application is Adobe Photoshop, that has been possibly the best tool for handling all the vector files, Photoshop graphics and for editing images. But some of you might be interested only in vector graphics editing tools. In that case, buying Adobe illustrator  is simply not required, so here's a recommended freeware named Inkscape.
Ink Scape, open source freeware allows you to create vector images and edit pre-existing vector graphics along with features to create 2D graphic boxes. Whether you want to smoothen the graphic, edit the edges or scale the vector images – Inkscape is just for you.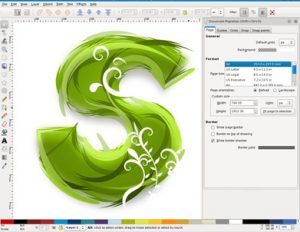 You can import formats including JPEG, PNG, TIFF images with Ink scape and save in SVG (Scalable Vector Graphics) format. Download Inkscape for editing images on Windows, Mac OS and Linux platform 😉