Last year, Samsung took the plunge to introduce a new mobile Operating System, and thus the Bada OS sprang to life. Now, the mobile OS has nearly 5000+ application and games on the Samsung Apps store. And the highly popular game, Angry Birds, may soon be available for download on the Bada OS phones.
As you may know, Angry Birds game is the survival of the birds who dish out their revenge on the cute green pigs. The birds — controlled by us — sling themselves to the pigs' fort in order to retrieve the stolen eggs. Needless to say, the game is challenging and very addictive.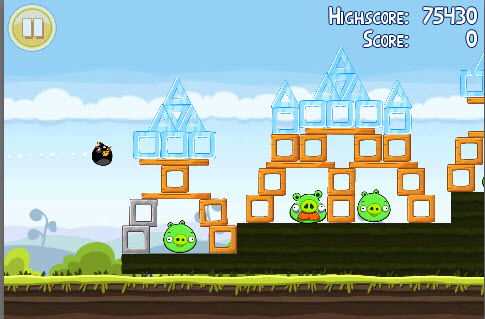 According to the official Bada forum, one of the member requested Rovio — the creator of the Angry Birds game for Android, iOS and PSP — if they will come up with the Bada version of the Angry Birds game, and this is what the team said:

We are currently investigating the demand of Angry Birds for Bada devices.
Although no official announcement has been put up by the developers of the game, there is a vibrant sound from the Samsung Wave smartphone users that Angry Birds game will be available for download in the coming weeks. Nonetheless, it will be an added bonus for the wave users to be able to play Angry birds on their Bada OS.