HTC is one of the top established mobile phone industry have contributed android device called HTC Hero. Unlike other cell phone, HTC Hero is the first Android phone to support macromedia flash content enhancing the mobile browsing experience when you are connected.
With Adobe Flash technology integrated to HTC hero, it will be easy to access web rich contents straight from the mobile browser.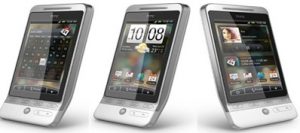 HTC Hero Review Specifications
Here is a small review of HTC Hero that sums up the features as well as specifications of this Android device:
View Flash websites due to Adobe flash plugin support.
Watch YouTube Videos. HTC Hero lets you watch videos in full screen.
Amazing audio experience. Stream large mp3 files from web server.
Multi Touch as well as easy to organize the tasks.
With mobile HTC hero comes Internal GPS antenna for tracking your Cell phone.
Captured HTC Hero Images