Cell phones are a must these days. Everyday we use our mobiles to stay in touch with others and pass our time playing games or watching rich media content. These tiny gadgets have changed our lives.
Latest mobiles phone have built-in phone tracking technologies, spying apps, and they are usually expensive. Also note that when it comes to taking pictures, high end smartphones are probably much better than your digital cameras.
A few years ago, phones were huge. They had everything that we didn't want — big size, low battery, poor signal, costly and probably annoying to carry them everywhere we go. Times have changed. Phones, thanks to the technological advancement, have become smaller than ever. Here is my top 5 picks of the world's smallest mobile phones.
Smallest Cell Phones in the World :
Some of the world's weird, thinnest and smallest cell phones have been mentioned below. Although small in size, note that these are not the inexpensive phones or the stylish handsets around.
Nokia 0.3710 Cell Phone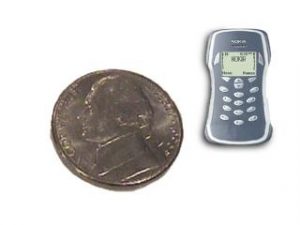 One of the oldest cell phone and perhaps the first smallest Nokia mobile phone which was released in the year 2003.The cell phone in practice had very limited features but for a lot of factors it was ditched. For instance, the phone had a low battery support (only 15 minutes) and weighing in at 9 grams makes the gadget the tiniest one of 'em all!
Nokia 5200 Dummy Mobile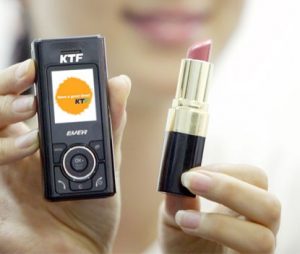 A dummy Cell phone piece developed by a few creative folks in the mobile industry. The concept of cell phone was based on Nokia 5200, though you cannot make calls from this but it looks attractive. One of the thinnest and lightest cell phone which we would like to have in the foreseeable future.
Modu Cell phone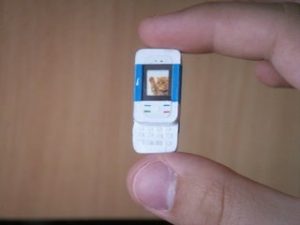 Modu Phone is an officially smallest cell phone in the whole planet. It has been registered  in the Guinness record book. This little smartphone is a fully functional phone with 0.3 inch thickness and weighs 39grams. The features include expandable functionality that will transform your phone in to a gaming device instantly.
EV-K130 Cell Phone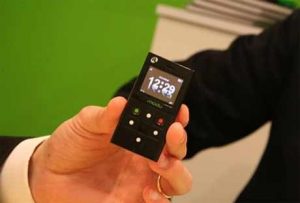 EV k130 is an slim cell phone with 1.3 megapixel camera and size can be compared to the lipstick outer case. The buttons are not too small but still hard to press sometimes!
Xun Chi 138 Phone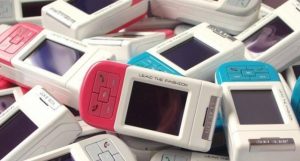 A popular mobile phone that comes with a 1.3 megapixel camera, Xun Chi is manufactured by Chinese that is not only small but also a cheapest cell phone with better features and attractive different colors. You can also use a normal battery to charge the cell phone! The cost of Xun Chi is well below 150$ and has been in demand lately in Asian countries.