What is voice acting? Voice acting is the process of giving voice to animated characters, broadcast commercials, and video games. Depending on the type of work you do as a voice actor, there are different types of jobs that require different skill sets. Thorough research into the type of work you wish to do will help you make informed decisions about what skills and voice-acting jobs you should pursue. Read on to discover more about this profession and find out what it's like to be a voice actor. Let's explore the types of voice-acting jobs and what they entail.
Narration/Documentary Voice Acting
Narration or documentary voice acting is quite different from other types of voice jobs. The process requires you to record your scripts in isolation using specialized equipment according to professional standards. You must be able to work with diverse subject matters, including but not limited to business reports, science documentaries, historical accounts, etc. Monotone delivery isn't allowed, as it doesn't sound convincing. There are plenty of audio book narrator jobs as well. Do your research and decide which aspects of this type of work are important to you.
Narration voice acting requires a wide range of voice acting skills, as you don't get to act out emotions like other types of voice jobs. Additionally, this type of work requires good research skills because you should be well-versed about the subject matter or genre you are providing your voice for. 
Commercial Voice Acting
Recording commercial voice acting requires experience and the right equipment and space. Commercials can be done in isolation or as a team, depending on the project's specifications. The hiring company will send over scripts for your consideration, but they will also expect you to be able to improvise and come up with ideas that suit the product. Working for ad agencies is common in this industry, but you will also work with podcast producers, film studios, and television networks.
Commercial voice acting is a great skill to have for people who are looking to diversify their assets. It's an activity that requires a lot of creativity, listening skills, and communication abilities. This is an excellent profession for experts in related fields such as broadcasting, journalism, theater, marketing, etc. It also helps if you are already familiar with the product or service that's being advertised.
Commercial voice acting is one of the most desirable forms of voice jobs due to its high demand and flexible working hours. Some people book commercial voice-over gigs on a regular basis, while others do one or two projects every month. How much you work depends on your availability and negotiating skills, among other factors.
Animation Voice Acting
Voice-over animation voice acting is a type of job that requires an actor to speak or act lines so that they can be recorded. Generally, voice actors are used to dubbing over existing videos in different languages. This type of work is only available if you have the necessary foreign language skills or access to an audio editor that can help with transcription. You must be able to speak clearly and at a consistent pace so that the subtitles move along smoothly. For video games, these translations are considered the final step before the game is released to its target audience.
When voice acting for an animated film or television series, the dialogue must be recorded in a studio. In this case, you'll have to work as part of a team with other voice actors and sound technicians. This is the only time when it's appropriate to speak over one another and allow room for improvisation. Otherwise, starting and stopping at certain intervals during recording may negatively impact the end product.
Video Game Voice Acting
Video game voice acting is a serious business and can be quite lucrative. This profession requires actors to play characters and provide voices according to the script provided by writers, producers, and directors. As with any other job in this industry, you must be prepared to revise your lines several times before they make it into the final version of the game. If you are contracted to provide the voice of a particular character, you are not allowed to sell your services as a voice actor for other projects.
Video game voice acting is very challenging due to the fast-paced nature of the job. It's also difficult if dialogue changes aren't revised in time or if you don't have access to scripts ahead of time. You must be able to adjust your voice on the fly and follow directions promptly without getting flustered. This requires a lot of practice, but it's also great for people who are looking to develop their creativity and work on their improvising skills.
Television Voice Acting
Television voice acting is similar to commercial voice acting due to its fast-paced nature and limited hours. Unlike the former, you'll be working with a team of voice actors to deliver dialogue according to changes made by writers and producers. This is also one of the few professions where women hold most of the higher positions such as showrunners, producers, and casting directors.
The difference between commercial and television acting is that the latter mostly involves auditioning and reading lines in a group instead of recording them privately. Sometimes it means memorizing dialogue and improvising with another actor or actors to provide a more realistic performance. You'll need excellent communication skills and be prepared to work long hours when deadlines approach.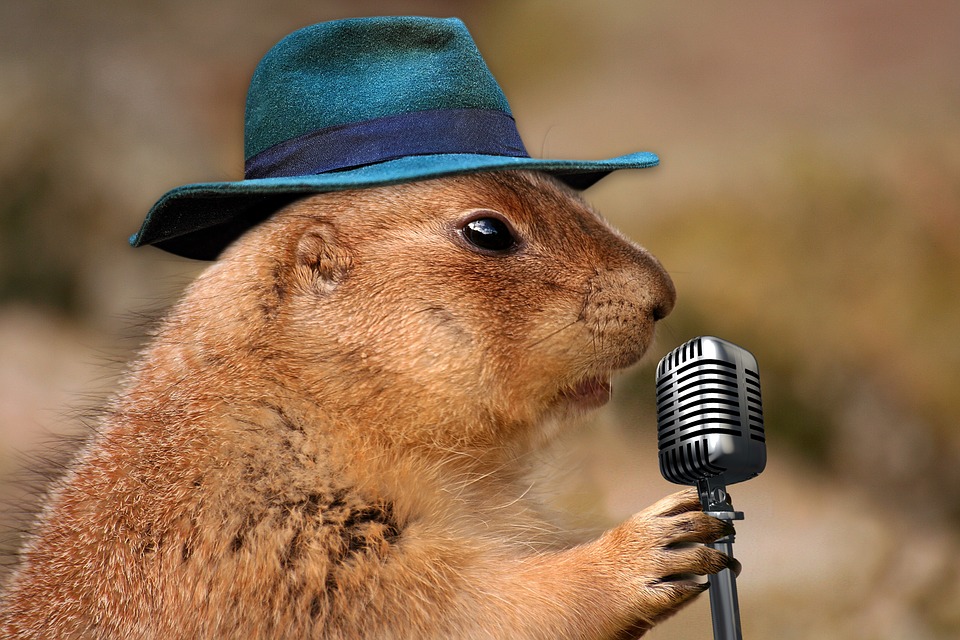 Voice acting is a profession that requires a lot of practice and devotion. As with every profession, there are different types of jobs that require different skill sets. If you're talented, passionate, and willing to work hard for this career, you can find decent voice-acting gigs and make it a full-time job. There are many different types of voice acting jobs available, with the most popular being commercial voice acting, animation voice acting, and video game voice acting. You can also consider television voice-acting as a career move if you have good improvisation skills and can work long hours. Good luck with your search and have fun recording!