Although Google is working on an iOS version of Google Maps, we can still use the web version of Google maps on our devices. For those who do not favor the web version, you can always go ahead and download any free map apps from the App Store.
You will find a treasure trove of mapping applications in the App Store, but out of all of them, here's an app that is powered through Google maps and is slightly more powerful than rest of the apps I have used till now.
Map+ Brings Google Maps on iOS Devices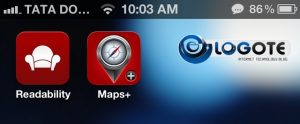 Maps+ is a free app (limited to a certain extent) that brings the functionality and richness of Google Maps on your iPhones and iPads. The sleek interface is combined with a set of tools that does everything one would expect — from guiding you to new places to helping you find directions from your current location.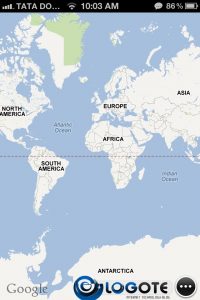 Current location is accurately pointed out with information such as coordinates and altitude.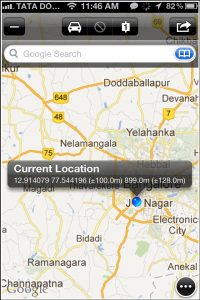 Tapping on the Maps+ screen brings up various options such as Start, Transit, End and Bookmark. You can, of course, zoom in or out to discover more places around you.
Tap on the black round button on the right-bottom corner to explore tools available in the Maps+ app. Here, you can also edit and record GPS tracks (for devices with GPS), use location-based alarms, search routes, drop pins, and bookmark places. The bookmarked places (alarm, pins, tracks) can always be imported via mail or iTunes.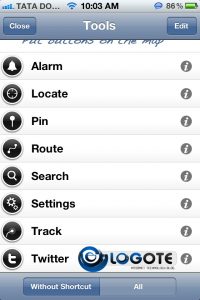 Change the Google map types (there are 4 maps available altogether) by swiping three fingers up or down, which is a neat addition and something that even the stock version of Google maps doesn't offer.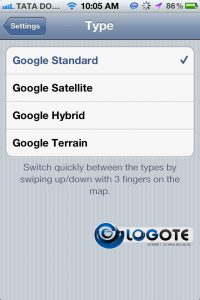 Deleting multiple pins was a pain on Google maps, and what I really like about the Maps+ app is the ability to "clear" all the dropped pins in one tap.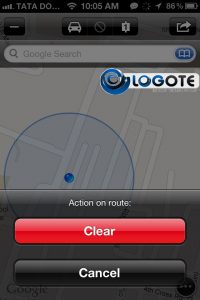 It goes without saying the app offers almost everything that was available in stock Maps app.
There's another feature that shows tweets posted by your Twitter friends, making it easier for you to learn more about the current location and the people around you. However, this feature is available only with a $2.99 in-app purchase.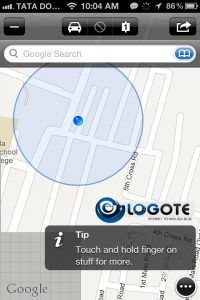 Note that Maps+ is free to download, yes, but there are certain limitations you have to deal with. For instance, you cannot drop pins more than 3 times at any instance of time. Other limitations are as follows:
You can unlock this app to remove all the limitations, for which you have to pay $2.99. However, the free version should suffice for those who primarily want to find directions from their current place.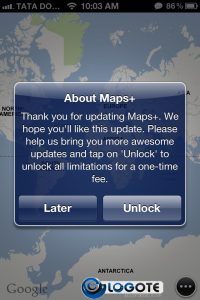 Download Maps+
Compatible with iPhone, iPod touch, and iPad, Maps+ requires iOS 4.3 or later. Maps+ app will not be able to locate places without WiFi or 3G connection. This app is also optimized for iPhone 5 running iOS 6. You can always download Maps+ from the iTunes App Store.
What are your thoughts on the Maps+ app? Do you love it? Let us know through your comments below.