The doors of Google Plus have been thrown wide open and now, finally, everyone is welcomed to join the hottest social networking site on the Internet. You can sign-up for Google Plus account right now, without having to wait for the invite.
To create your own Google Plus account, head over to this link and fill out your details. Now you no longer have to ask for Google Plus invites.
I've been deeply enamored with Google Plus. Sure, it's almost like Facebook, but G+ serves us with better control, thanks to the Circles. Newly added features like broadcasting a video, video chatting via Google Plus on the phone, and creating hangouts where you and your friend can sketch, watch videos together is what makes Google Plus stay one-step ahead in this social networking battle.
Google Plus Age Requirement

Before you drench yourself in the sea of Google Plus, you should know the age limit locked down by Google Plus.
Apparently, to register an account with Google Plus, one should be at least 18 years of age or older. Facebook, however, has set the minimum age requirement to 13.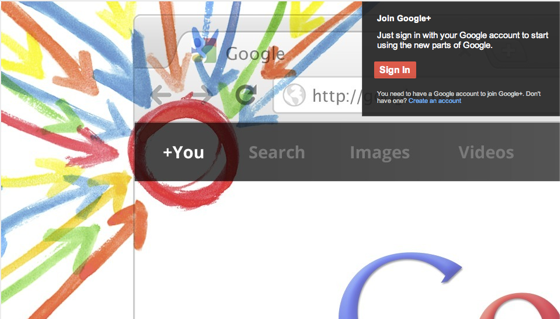 Google has a slew of updates that should garner more eyeballs than before, but at some point, when we look at the Google Plus demographics, students are a large part of the community, and the futile age restriction should certainly be disappointing for those who are under 18.
Update: I have another post up on Google Plus age requirements. Because Google Plus is in Field Trial (whatever that means), it's true that under-18 folks are not allowed to sign-up for now. Read the post.