The latest installment of Mac OS is the Mac OS X 10.7 Lion, which introduces a host of new features including support for multi-touch gestures, Mission Control, newly designed Mail, and so on.
However, when you are upgrading from Snow Leopard to Mac OS X Lion, you might be concerned about the apps and their compatibility with the Mac OS X Lion. So, in this article we will tap into the number of ways to check for the incompatible nature of the apps on Mac OS X 10.7 Lion.
Finding Incompatible Apps on iMac/MacBook using System Information:
If you have upgraded to Mac OS X Lion, and you are not sure which of the already-installed apps are compatible on your machine, then use System Information to find the nuggets of useful information.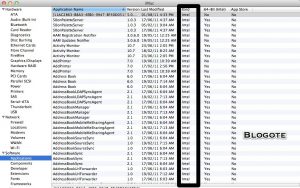 Go to Spotlight and type "System Information." Look for the "Software" menu on the left side and click on "Applications." Applications labeled as "PowerPC" will not work on Mac OS X Lion.
Apple's Incompatible Software Folder
According to Apple, the easiest way to find incompatible software is to check the root level of the hard drive for a folder named "Incompatible Software." This folder stores applications which are not working after you have upgraded to Mac OS X Lion.
Pretty cool, right? Apparently, that's how Apple rolls.
List of Apps Not Working on Mac OS X Lion
RoaringApps Wiki has an elegantly designed compatible table outlining the apps status — whether they are compatible with Mac OS X Lion or not.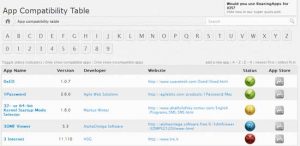 You can access the site by clicking here. Plus there are inside scoop on an app that are definitely useful.
Microsoft Office 2011 on Mac OS X Lion
Microsoft has a support document detailing the known issues with Office for Mac on Lion OS. Also, there are a couple of issues with Excel, PowerPoint and Word briefed out on the Microsoft website.
Lastly, Apple has also dropped support for Rosetta, the emulator for allowing PowerPC programs to run on Intel Macs.
This sums up for ways to check for incompatible apps on Mac OS X Lion. I'm yet to encounter an app that doesn't work on my Lion-installed iMac. Most of the apps I've downloaded before upgrading to Lion works seamlessly with Lion thus far.