Whenever you are playing a YouTube video on your iPhone, iPad or iPod Touch, you will notice that the app doesn't run in the background. Sure you can send YouTube app to the background but the currently playing video will be paused.
This means there's no music for you to listen.
Here is a simple trick that I have been using for a while to listen YouTube songs in the background on my iPhone 4S. You can use this trick on any iOS devices.
Listen to YouTube Video Songs Through Music Player
Step 1: Launch the YouTube app. Now open any video of your choice.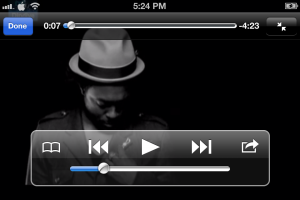 Step 2: You need to go to your iPhone's homescreen. Double-tap the home button to bring the multitasking bar. Switch to any app — Safari, in this case — then move to homescreen.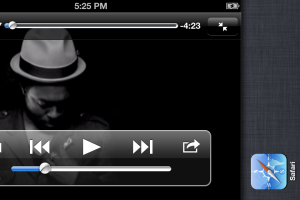 Step 3: Lock the iPhone by pressing the sleep button. There will be no YouTube music running in the background, obviously.
Step 4: Double-tap the home button; this will bring the iTunes Music Player. Click Play to listen to the song that was buffering in the YouTube app.
You might as well consider converting youtube videos to mp3 on your computer using Loader.to, an mp3 converter tool, and from there, upload the .mp3 files using iTunes.