Isn't it easier to upload photos to your Facebook account using your mobile phone than your computer?
The problem here is that by default you cannot upload bulk photos on Facebook. You may use the mobile version or stick with the iOS Facebook app on your iPhone, but there's no option to select and batch upload photos.
Select and Upload Photos in Bulk on Facebook
The manual way of uploading multiple photos is not at all hard, though it surely is time consuming. Here's what you need to do:

Step 1: Launch the iOS Facebook app from your iPhone, iPad or iPod Touch.
Step 2: Go to Photos from the left panel and tap on + to add pictures of your choice available in the library — you can also capture and upload photos using iPhone's camera.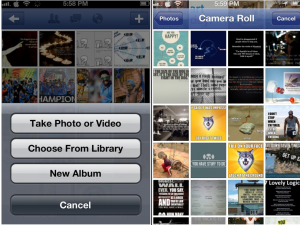 Step 3: Follow Step 1 & 2 to add more pictures.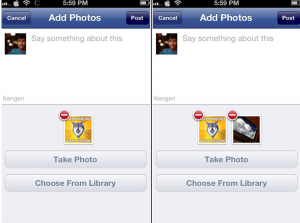 It is clear that there's no way to create an album of photos in one-click. However, there's another easy way out for uploading photos in bulk — use third-party apps.
Transfer Multiple Photos to Facebook Using Batch App
Batch app changes the way we upload photos. Developed only for Facebook users, this app lets you transfer multiple photos from your iPhone to your Facebook account.
You can also share your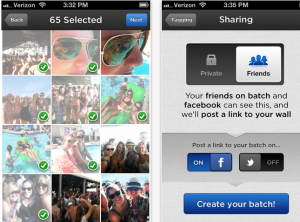 whole album in one-click. You have to log in to your Facebook once, and select the batch of photos from your iPhone that needs to be uploaded.
Yet another batch uploader app that lets you upload up to 20 photos at a time is PhotoUp. You can also preview your photos before sending them to your Facebook account — yes, it's a free app!
If you have any app suggestion, please let us know through your comments below.