In order to achieve any meaningful results and grow your Instagram account, you will need to define clear goals for your brand. Goals provide direction for your marketing campaigns, so putting your business on Instagram without a plan will be a useless exercise that wastes time.
Regardless of whether you're planning to grow your Instagram account organically or with the help of an effective growth tool, you must think about what you want to accomplish with your Instagram account and start setting goals. 
If you don't know where to start, this guide will provide examples to help you frame your work in actionable goals and kickstart your Instagram growth. 
If you're not generating likes, comments, or shares on Instagram, you should reconsider your strategy. When it comes to expanding reach, engagement is critical. Your brand will feel more authentic if you start dialogues with your followers by asking them questions, reacting to comments, and being an active member of the platform's community.
Consider employing an Instagram growth tool as well, but do your homework before making a final decision. Kicksta, for example, claims to be one of the most powerful choices on the market and claims not to employ fake followers, bots, and spam, yet some users have been banned.
Look for a provider that has a proven growth strategy that can help you expand your audience and increase your engagement levels 100% organically. 
Deliver Quality Customer Service
Your Instagram account can also be a place where you can communicate with customers, provide customer service, and increase your chances of retaining them. Establishing a new customer assistance channel on social media, reducing waiting times, and increasing customer satisfaction are all examples of goals to improve customer service on social media.
The method you use to evaluate the performance of your Instagram customer service will be determined by how you set your target. Typically, data from client testimonials and satisfaction surveys will be used. Internal metrics such as the number of service requests handled by each customer support professional are also valuable.
Increase Sales or Conversions
A conversion occurs when a user responds to one of your Instagram postings or visits your site. This could entail signing up for an email newsletter, attending a webinar, or purchasing something. Let's say your company has a great Instagram presence, but it isn't translating into a more profitable bottom line. In cases like these, conversion objectives are very useful.
Depending on your specific Instagram goals, you may want to measure conversion by  click-through rate (CTR), conversion rate, bounce rate, social media conversion rate,
Your business website is an important part of your Instagram strategy as it ties an advertisement click to the rest of your web presence. When you've established your Instagram presence, increasing site traffic is a fantastic objective to set.
Website traffic measurement is straightforward. The number of unique visitors to your site can be tracked over the most relevant time period. This could be done on a monthly, weekly, or daily basis, for instance. You may also track your visitors' origins to see which platforms besides Instagram are more effective for you.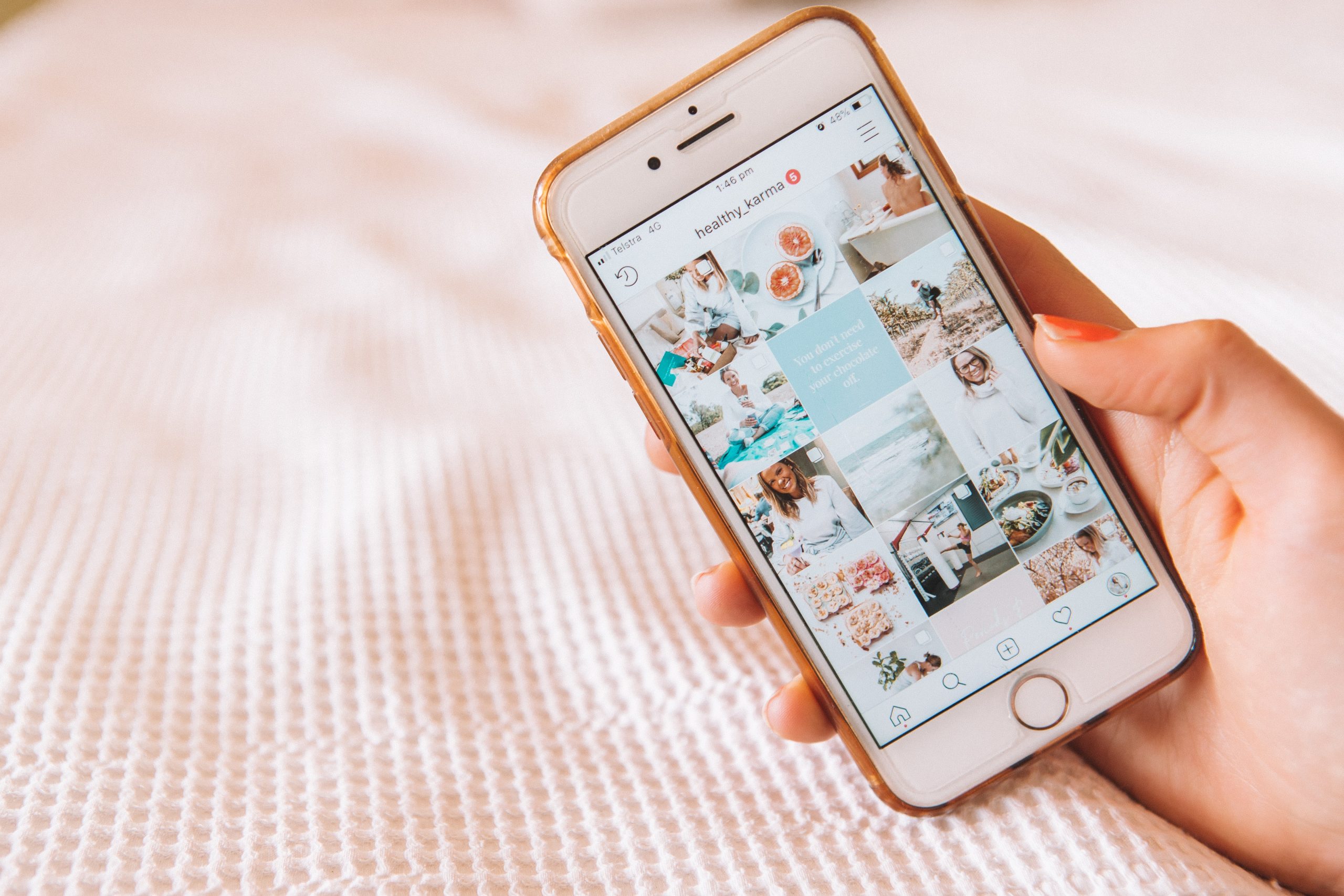 Increasing the number of individuals who are aware of your brand means improving brand awareness. This objective is best achieved when introducing a new product or entering a new market. However, you need to keep in mind that, oftentimes, brand awareness is the initial step toward greater success.
Brand awareness can be measured using specific measures such as post reach, audience growth rate, and social share of voice (i.e. how many people are mentioning your brand on social media compared to your competitors).
Final Thoughts
Setting clear and realistic Instagram objectives for your business doesn't have to be complicated – it's all about focusing on what means the most for growth. Because this is all part of your online brand, your objectives should be similar or correlated. You should have a goal in mind whenever you use your company's name on social networks or the internet in general. 
Whatever your objectives are, remember them and update or adjust them as your business evolves. Use your objectives to guide you and help you make sense of your Instagram interactions and help you grow your business.