Adobe has just announced an update to its popular vector graphics editing tool- the Adobe Illustrator. This update will help you easily transfer designs into HTML5 and CSS3 content. With the dynamics of web design changing rapidly, this is actually a very important update for Adobe as well as its customers.
Since HTML5 and CSS3 standards have yet to evolve fully in terms of implementation in web pages, it is understandable that the update will provide what the company call 'initial support' to these standards. Adobe has also provided some insight into why this feature was not incorporated when Illustrator CS5 was initially launched.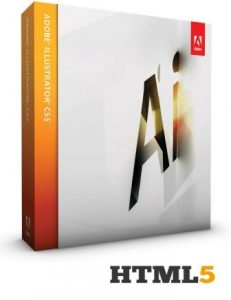 During the planning and development phase of the CS5, HTML5 and CSS3 were even more obscure than they are now, and so, the need for incorporating these in CS5 was not felt at that point of time. Now that some browsers are using HTML5 elements, there is actually a need for CS5 to be compatible.
If you are into web-design, you can easily try the free update which can be downloaded from the Adobe website by clicking here. You can install it with both the full and trial version of Illustrator and in case you have any queries, go straight to the Illustrator CS5 HTML5 Pack forum to get your answer.
HTML5 is certainly the future of browsers and web pages. So, this Adobe update is just an indication of how the allied areas such as design and web architecture will change as newer standards are adopted.
Adobe has also released a similar update for its Dreamweaver software, which is essentially a design and development tool. This goes to show that Adobe is all primed and ready for HTML5, even though there is a probably a conflict of interest with its own Flash, the direct competitor of HTML5 standards. Probably monetizing both is the idea here!