There are already many freeware screenshot capturing programs floating on the web; some are pretty good in doing there job while the other programs are utterly useless. But then, they are freewares. So nothing to complain about.
For me, Snagit is the best screenshot capturing tool on Windows (It is a very popular program from Tech smith for capturing screenshots instantly). However, its not free and that itself compels the users to search for a alternative program. A better snagit alternative program.
Screenpresso is perhaps the easy to use screenshot capture utility I've come across after a very long time, and I can definitely say this comes close to be the best snagit alternative program. Thanks to its tidy features and nifty interface.
To begin with, Screen presso lets you add effects, edit bunch of images, capture video, instantly share image through email and of course — capture screenshots effortlessly.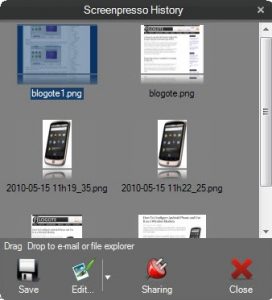 Apart from the intuitive design of Screenpresso (it's very light),  renaming images was one of the best feature for me, as it keeps everything organized. Also we can set default image format and store images history and do a lot image editing with this freeware capturing program.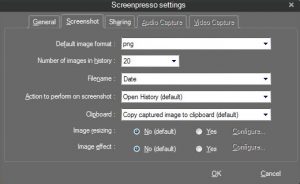 I know I've kind of hyped up this tool. But its completely free and to find a alternative to commercial tool brings in a uncontrollable joy 
Only for Windows: Download Screen Presso. (Homepage)