September looks like a good month for tech because the ExoPC Slate has just been opened for pre-orders. There has been a lot of speculation about this device and whether it would be available this year, but now it looks like the 11.6 inch Slate will finally be in your hands soon.
ExoPC Slate is the first Windows 7 tablet with a UI unlike what you have ever used before. The screen size lends it an edge over the 9.7 inch iPad, particularly when you consider that the size of the screen does not make the device any more bulky than the iPad. The build quality will pleasantly surprise you and this is another reason why this tablet may go to become a big hit.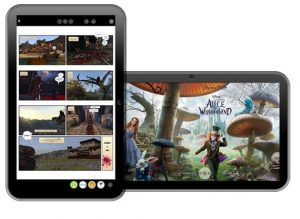 Features, Specifications of ExoPC Slate Tablet
ExoPC Slate features two USB ports, one SD card slot and an HDMI out port. The top of the bezel has a VGA camera for video chats.
The tablet is powered by a 1.6GHz Intel atom processor (the N450) and 2GB of RAM. One of the major pluses of this device is its ability to play 1080p full HD video, thanks to the Broadcom Crystal HD chip. The 1200 devices which were rolled out in the final phase of testing play a hi-definition clip quite well.
Price of ExoPC Slate Tablet
The device will be available in two versions: 32GB for $624 and 64GB for $720. Both models will also have up to 160 Mbps fast SanDisk mini-SSD's.
Why ExoPC Slate Tablet Can be a Winner in Tablet Market
What makes the device real winner is its capacitive touchscreen and custom UI which is independent of Windows 7. Both Windows 7 and the ExoPC UI are extremely responsive to light taps, swipe and multi-touch actions. The 1366×768 resolution does call for some improvement, particularly as far as the viewing angles are concerned.

The main screen consists of small circles, each of which can be made to contain a certain app/shortcut. There are added controls along the sides of the main screen. Running apps can be closed by dragging them to the side of the screen with your finger. Custom programs for e-books, music and photo gallery have also been included. And if you do not want to use these nifty features, you can always rely on Windows 7. There is an added stylus for navigating menus and text input.
There was GPS on the prototype 64GB model, but now that has been removed. The product will start shipping on October 15, and that will be a date worth waiting for!