Rumors are rife that Apple is working on the next-gen iPhones and iPads, which will sport a smaller battery and a new IGZO display panels. While we wait for Apple to officially announce the next set of Apple products (including the iOS "smart watch") in 2013, a designer has created something to poke fun at the Cupertino-based company. He says the Apple iPhone 5S will be same as iPhone 5.
Taking design cues from Apple's official iPhone page, designer Goran puts on display an iPhone 5S — the next-generation smartphone that has same processor, screen and looks exactly like the iPhone 5. Nothing has changed in this model, except for the battery that is "three times better."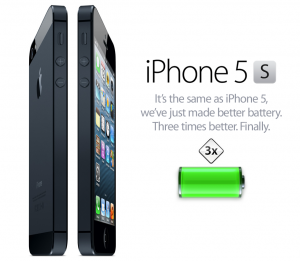 The page — click here to read — gives us a rundown of the features of iPhone 5S. Starting with the design of iPhone 5S, there's no innovation here — "it is the same as the last year's iPhone 5."

The iPhone 4S screen will see no change, partly because Apple have ordered lots of screens last year. Apple is saving money, you know!

No changes in WiFi connectivity.

Finally… iPhone 5S is revolutionary because of its awesome battery! Unlike the current iPhone 5 battery that doesn't last a day, iPhone 5S has more juice. It can run for days.

In all seriousness, many of us are crying out loud for a better battery life on our smartphones. Sure, newly invented Graphene-based batteries can charge smartphones in a minute or two, but we cannot keep the bitter truth out of our sight — that the current iPhone 5 has a poor battery life.
For years, people have giggled and poked fun at Apple for their expensive products. There are oodles of parody videos on iPhone and hilarious clip on iPhone's reception issue, but then again, on the other side of the spectrum we have some amazing concepts — don't miss this brilliant iPhone 5S concept video — restoring our faith in innovation and Apple.
Do you think Apple will launch an iPhone 5S? If yes, would you buy one? Share your comment below!