I was searching for a way to find lost iPhone on forums only to know that not many have a solution. Of course there are numerous stories of how people lost their iPhone 3G, 3GS, 4, iPhone 4S, but none of them have any solution. There were many questions posted by the users, most of them were cringing over their lost, stolen iPhone.
No useful answers popped out from the community on how to really recover a lost iPhone. And so, the journey to find out ways to recover an iPhone begun.
Here is a simple guide which I have compiled for recovering your Apple iPhone device. I have done quite a bit of research over the week, and I hope the outcome of this post will help you to retrieve your Apple iPhone. You can also check out cell phone tracking ways to find any cell phone like iPhone with the use of GPS location tracking system.
Also, no matter if it is iPhone 3G, iPhone 3GS or iPhone 4, recovering your stolen, lost iPhone follows the same procedure. For Nokia users, you can check out this guide to recover lost Nokia phone.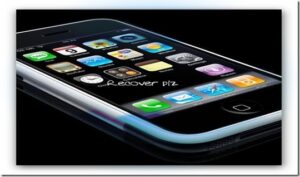 Recover Lost/ Stolen iPhone:
Navizon has released a beta version of the Navizon GPS application for Apple iPhone, this features a new option called Locate-by-SMS which allows you to locate your lost iPhone by sending an SMS text message to it.
When an SMS is received that begins with the keyword you specified in the settings, the software will automatically determine the current location and send a reply containing the location of the device. If the location is in USA and a street address has been identified, then the SMS reply will contain full details, otherwise it will just contain a link to a point on Google Maps.
This Navizon application attempts to determine the location three times before a failure SMS message is sent. Navizon also includes GPS location tracking option that allows users to track their friends and family members.
You can see the Video on how Navizon recovers any lost iPhone.
How to use Navizon to locate your stolen/lost iPhone
You can activate this feature by going to the settings and enable the Locate-By-SMS function. Enter your chosen keyword and your Iphone device is set. When you send a sms to your iPhone with the chosen keyword, Navizon will send back the coordinates of your phone to the senders number.
Download Navizon now
Retrieving your iPhone's GSM cellular ID location
This program is called FindMe which allows you to get the GSM cellular ID of your iPhone using twitter. Findme application tells you the GSM tower's cell ID as well as its latitude and longitude with the help of Google Maps.
How Findme should be used to retrieve the GSM cellular ID
First create a new Twitter account for your iPhone (create a new account). Open the Settings panel, and look for the "Protect My Updates" check-box. It's towards the bottom of the page, just above the Save button. Check this and click Save. With protected updates, only the Twitter users you approve will see the updates for this iPhone-only account (just you? you + spouse? spouse, kids, and "special friends?" Up to you). After creating your phone's Twitter account, you're ready to set up your iPhone to tweet in on a regular basis.
You can also use a public Twitter account if you want everyone to be able to track your progress say while you are traveling. Link. You can also use Google Latitude for tracking your lost phone.
How to Protect your Current iPhone
Though everyday lots of iPhone are stolen and lost, you must be keep an eye on your device — it is your responsibility to keep your own iPhone safely until you are damn rich to afford another one! Just be careful!
Another way to protect is by registering to Myfoundcast. Myfoundcast is free and has a patent pending (application for a patent has been filed with the United States Patent and Trademark Office. The law imposes a fine on those who use these terms falsely to deceive the public. Details of the patent filed will remain confidential) technology is the internet's first lost and found service that allows you to create custom wallpaper and embed information into that wallpaper so when somebody finds your iPhone they will know how to return it.
All members are given a unique tracking ID and automatically registered in our lost and found database. You may register the serial number of any iPod or iPhone.
They have a annual free membership now, so register as soon as possible!