Instead of temporarily disabling flash (because of security issues) every time you launch a browser, you'd better off updating Adobe flash player to its latest version. A new flash player update has been rolled out by Adobe supporting all the operating systems — including Mac, Linux, Windows — and, more importantly, fixing some serious security vulnerabilities.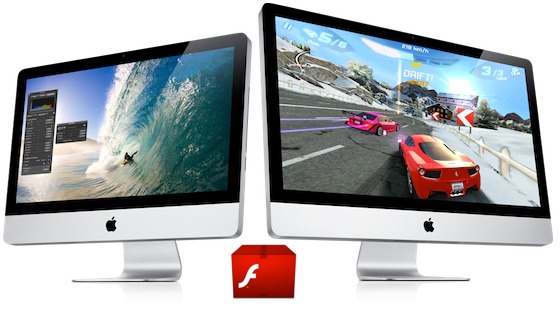 Adobe Flash 11.4 version has been patched to get rid of six security problems, out of which five of them were marked "critical." It is highly recommended for Mac users running Mac OS X Mountain Lion to update to this new flash plugin.
Crucial issues fixed in this new flash player:
Problems with memory corruption
Integer overflow vulnerability
Cross-domain leak
Download Flash Player on Mountain Lion 10.8
Visit the official Adobe's website to get flash installer for Mac OS X Mountain Lion. The file size is about 11.3 MB. If you are unable to download flash player from the official website, grab the .DMG file from Dropbox link given below:
Get Flash Player from Adobe's website
Get Flash Player from Dropbox [Alternate link]
Flash version: 11.4.402.265.
Adobe Flash Requirements for Mac
Mac OS X v10.6 or Mac OS X v10.7 or Mac OS X 10.8 Mountain Lion
Intel Core Duo 1.33GHz or faster processor
256MB of RAM
128MB of graphics memory
Safari 5.0 (or the new 6.0), Firefox 4.0 (and above), Chrome, Opera 11
256MB of RAM; 128MB of graphics memory