Ok, most of us definitely loves free stuffs online and this one might be useful enough for some of the people out there. Luckily I found out the commercial version of Ashampoo Burning Studio 2009 is distributed for free. The paid version of this Ashampoo burning software is around 30$ which is a preferred CD/DVD burning choice next to the Nero burning software. If you are using Ashampoo Burning studio then you must be aware of it's advantage over other free CD, DVD burning softwares. 
2009 Ashampoo Burning Studio Burning Software
Anyway, here is a small introduction for those of you who are not aware of Ashampoo Burning Studio 2009 version :
Create and Update CD, DVD and Blu-Ray disc
Create Video and Mp3 audio CD, DVD easily.
Smooth burning, excellent interface.
Print, design CD covers like a Professional.
Backup and restore the files… so on.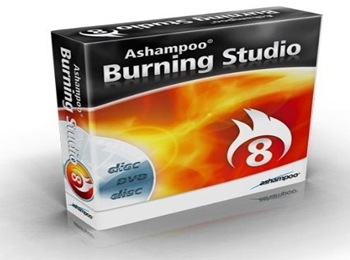 Download Ashampoo Burning Studio 2009 License Key
To get your copy of Ashampoo Burning Studio 2009, follow the webpage given below. Also, the License key of Ashampoo will be integrated to the exe file (there is no crack, activation code or Keygen used in here). I hope the website Vnunet has some affiliation with Ashampoo or for promoting the Ashampoo Burning Studio burner, the guys at Ashampoo are providing the product for free. Keeping this in mind, head over to the download page or direct download Ashampoo Burning studio 2009 from this link.
Now, when you proceed to the setup, at one point you will find "Get Full Version Key" option. Check the option and complete the process to remove Shareware tag and have your own licensed Ashampoo Burning Studio! I am not sure when will the offer expire, but right now it's downloadable and works as a full version software!