You probably know about this. You probably already know where to download Windows 8 Developer Preview from. And, I assume, you also believe Windows 8 will blow Mac OS out of the water.
Ha! You…
You're right.
The two-and-a-half hour presentation at Windows Build Conference gave the whole world the most-detailed look of Windows 8 Operating System. And yes…
Windows 8 is beautiful.
With an acceptable system requirement, almost similar to that of Windows 7, Windows 8 includes massive changes of the Windows Kernal and a major overhaul of nearly everything. It borrows the UI of Windows Phone7, and I can't stress enough of my love for WP7 device.
Also, it takes substantially less than 8 seconds to boot Windows 8.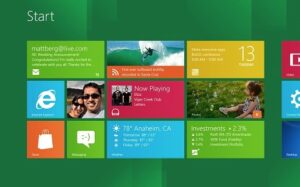 As Microsoft puts, "Windows 8 changes everything."
It's easy to download Windows 8.
As this is the developer preview, you don't have to buy a license key, or pay to download Windows 8. Everyone can download the pre-beta build. It's free. But you also need to have a Live account, or so I heard. Even this is free.
Also, all it takes is a mouse click to download Windows 8 Developer Preview. So, people gifted with very high-speed Internet connection condescendingly blurts out, "Hey, look, Win8 is free. Let's download 4 copies of this thing right now."
Okay, that's a bit too much. But yes, folks with slower Internet speed have a rough time pulling big, fat files off the Internet — 3.6GB in this case. Maybe Microsoft server is not really slow…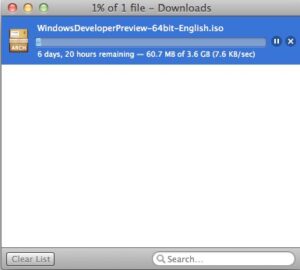 Solutions to get your copy of Windows 8:
Wait for a few days for the server to free up. Right now thousands of people, including the rich-speed folks, are milking the server.
Get Windows 8 from torrent.
Torrent, eh? Yes, because Windows 8 Developer is free for everyone — as it is free from Microsoft, it's "legal" to download the .ISO file through any file-sharing site.
Download Windows 8 Developer Preview ISO
If you are going to download Windows 8 right now, torrent is your best friend. If you are good with torrents, tweaking it to download the .ISO file should be fairly easy.
As one of the Internet guy says, "Tried downloading from Microsoft twice and failed both times at about 70%. Turning to torrents :)"
The links to download Win8 are here:
Windows 8 Developer Preview 64-bit + Developer tools
Windows 8 Developer Preview 64 bit
For 32bit version, check out this whopping 11.3GB of download. Use selective downloading.
The bundle contains the following files:
WindowsDeveloperPreview-64bit-English-Developer.iso
WindowsDeveloperPreview-64bit-English.iso
WindowsDeveloperPreview-32bit-English.iso
I had to set the download to High Priority for a faster download on my uTorrent client.
Update: Please look below for direct links. Also, there are many fake torrent files popping up on torrents, so the links were removed.
Direct Download Windows 8
As you already know, the Windows Dev Center includes direct download links for Windows 8. Note this is a developer build, and you'd be better off no to house this as your primary OS.
Here are the working download links:
Download Windows 8 Developer Preview (32-bit)
Have you downloaded Windows 8 yet?